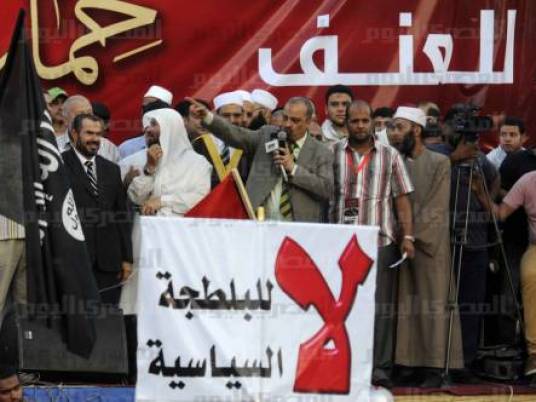 The Council of Al-Azhar University decided during a meeting yesterday chaired by Abdel Hay Azab, President of the University, to dismiss Mohamed al-Beltagy, a leader of the Muslim Brotherhood, Assistant Professor at the Faculty of Medicine, after a court sentenced him to death.
The council unanimously issued the decision.
Dean of the Faculty of Medicine at the University of Al-Azhar Eshaq Abdel Aal said that he had made a formal request to the Council of Al-Azhar University in 2014 to demand the dismissal of Beltagy from the university, but the decision was delayed because a court ruling was not yet issued against him.
The Council also rejected transferring an Assistant Lecturer at the male's Al-Azhar Faculty of Engineering to the female's branch after he changed his sex from male to female.
Edited translation from Al-Masry Al-Youm