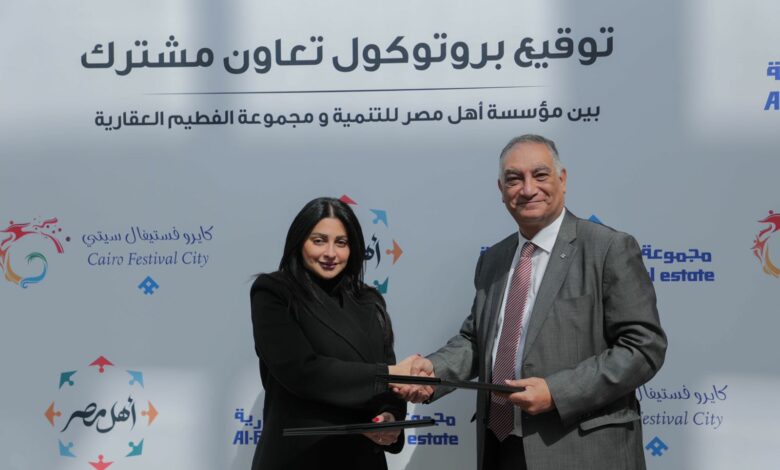 Leading Egyptian real estate developer 'Al-Futtaim Group Real Estate' (AFGRE) has signed a partnership deal with Egypt's first non-profit hospital and research center offering free treatment to burn victims for the entire MENA region, the Ahl Masr Foundation, to fund a medically-equipped room.
The deal occurred at New Cairo, where the hospital is located, attended by the Managing Director of the AFGRE Ashraf Ezz al-Din and the Founder of the Ahl Masr Foundation Heba Elsewedy.
"Accidents can happen to anyone wherein resulting burn injuries can range from mild to very serious," said Ezz al-Din.
"With that in mind, our recent partnership with Ahl Masr Foundation, came into play to underline our commitment to relieving the burn victims' pain and reducing their suffering for free," he explained, adding, "With the hospital's state-of-the-art offering and highly experienced multidisciplinary team of physicians and surgeons, we are certain that victims will be re-integrated back to society with a healed mind, body, and soul."
"We are proud of our partnership with Ahl Masr Foundation which aligns with the group's social responsibility."
Elsewedy praised the deal with the AFGRE, its pivotal role in supporting the hospital and helping its preparations to inaugurate its first phase.
"It's no surprise that a prestigious entity like AFGRE makes an invaluable contribution to emphasize its belief in the necessity of relieving the pains of burn victims; proving it to be a clear model for community engagement. This will certainly encourage other major institutions to show further support to the cause while raising awareness of the dangers of burn accidents," she stated.
The AFGRE's Festival Cares initiatives has showcased the group's desire to positively impact community development and leave a sustainable impact  on Egypt's education and healthcare sectors.