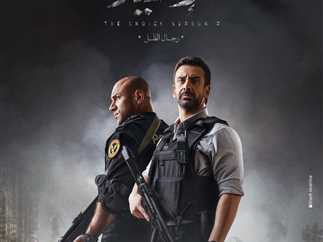 The third season of "al-Ikhtiyar (The Choice)", is set to feature an ensemble array of starts such as Yasser Galal, who will portray President Abdel Fattah al-Sisi, and Sabry Fawaz who will play the role of late President Mohamed Morsi.
The third part of the series is expected to provoke controversy due to landmark events it will cover, including Morsi's presence as a character.

Sources told "Cairo 24" that preparations for the third season are nearing completion, adding that the United Company has developed the details of the work and production plan, and assigned writing the script and directing to a team.
The script will be written by Hany Sarhan, with director Peter Mimi from the first two seasons returning to direct.

It is also scheduled to bring together actors Ahmed al-Sakka and Karim Abdel Aziz, who participated in the second part, as well as Amir Karara, who played the role of Ahmed al-Mansy in the first part.

The third season goes over events in Egypt following the January 25 revolution, and what occurred under the Muslim Brotherhood and Morsi.
It also addresses the crises that afflicted Egypt during that period and led to public anger against the Muslim Brotherhood rule, which ended with the outbreak of the June 30 revolution and the announcement of Abdel Fattah al-Sisi, who was Minister of Defense and Commander in Chief of the Armed Forces at the time, a road map that included Morsi's overthrow, the suspension of the Constitution which was ratified under Morsi, and the appointment of Adly Mansour as an interim president.