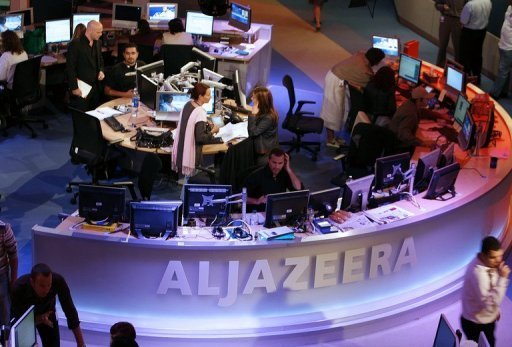 Qatari-owned news channel Al-Jazeera has accused Egyptian authorities of jamming the network's satellite signals, as the broadcaster kept up its critical coverage of Cairo's crackdown on Islamists.
"Independent experts" used by Al-Jazeera have determined where the jamming was coming from, the network said on its website late on Tuesday.
The experts were "confident about both the locations and who is responsible," Al-Jazeera said, adding that trackers have identified locations east and west of Cairo, and specifically identified military installations as the source of interference.
The network said it has been forced to change frequencies several times to allow viewers to watch its news and sport channels.
Egyptian authorities and local media have accused Al-Jazeera of biased reporting on the popularly-backed coup that toppled Islamist president Mohamed Morsy on 3 July and on its bloody aftermath.
The Qatari network has given wide coverage to demonstrations that followed Morsi's arrest and the crackdown on Muslim Brotherhood protesters.
On Tuesday, a Cairo court also ordered the closure of Al-Jazeera Mubasher Misr (Egypt Direct), with three other Islamist channels.
Al-Jazeera has previously complained that the security forces raided its Cairo offices and seized equipment.
Wealthy Qatar had been a strong supporter of Morsy, and it stood out among other Gulf nations in condemning Egypt's deadly crackdown on pro-Morsi demonstrations.