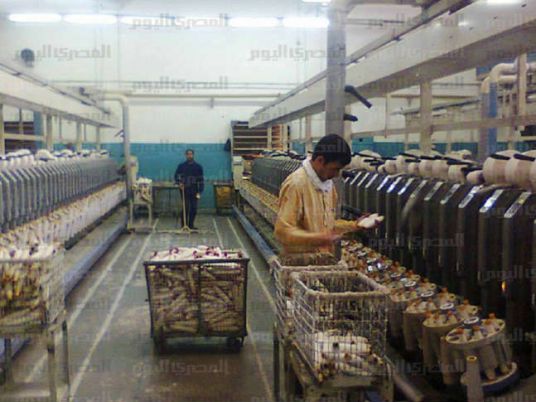 Mohamed Al-Morshidy, President of the Chamber of Textile Industries, said in an interview with Al-Masry Al-Youm that the industry is facing unfair competition from imported products because the government has reduced customs, which has resulted in an increase in the number of imports.
Q: Why did Prime Minister Ibrahim Mehleb recently meet with investors?
A: Mehleb usually meets with different sectors to solve problems. In this meeting, the focus was on the need for more investments in Upper Egypt.
Q: What is the next step after that meeting?
A: I submitted to him a memorandum explaining some of the problems we need to resolve.
Q: What are they?
A: There is an increase in smuggling rates. Also, policies are in favor of imported products. There are US$1.8 billion in imports of raw materials for the textile industries, whereas exports account for $2 billion, which means the domestic industry makes very little. The ratio between imports and local production should be studied carefully.
The most important problem we face is the unfair competition from imported products because customs on imports were reduced in accordance with the European partnership agreement.
Q: What can be done about that?
A: Factories should be encouraged to use local raw material.
Q: How many factories were affected by this?
A: There are 2,600 textile factories that went out of business, which calls for a quick government intervention.
Edited translation from Al-Masry Al-Youm