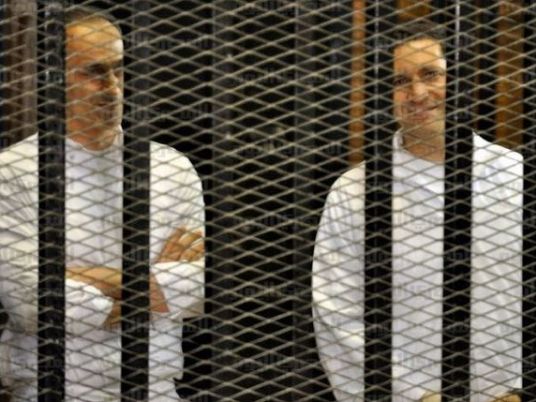 The International Consortium of Investigative Journalists (ICIJ) has published report showing the role of tax havens in the hiding huge fortunes of figures close to global and Arab political officials.
The ICIJ website is publishing 11 million documents to be known collectively as "The Panama Papers". The documents will reveal the secretive tax evasion methods used by figures close to politicians around the world, including figures close to former President Hosni Mubarak, Syrian President Bashar al-Assad and former Libyan leader Muammar Qadhafi.
Documents published on the website show how a company owned by Mubarak's son Alaa evaded taxes and hid money in offshore tax havens.
The documents show that Alaa Mubarak owned a company called "Pan World Investments" located in the British Virgin Islands (BVI) and run by Credit Suisse. In 2011, BVI authorities asked Panama-based law firm Mossack Fonseca to freeze assets of Pan World Investments, in accordance with European Union laws, after Mubarak and his sons were arrested in Egypt upon ceding power.
In 2013, Mossack Fonesca was fined US$37,500 for failing to identify Alaa Mubarak as being in the high-risk category. Internally, Mossack Fonesca admitted that its procedures were "deeply flawed" as it failed to determine Alaa Mubarak's identity early on.
Credit Suisse company submitted a letter to Mossack Fonesca stating that Pan World Investments, which has investments in the HIG fund for investment management, had violated Swiss procedures for freezing the funds and assets of Mubarak.
In 2014, a financial investigation services agency in the Virgin Islands embarked on an investigation about Mossack Fonesca and Pan World Investments.
The company's staff have admitted — internally — that it is possible to find "bigger breaches" and noted that they have "very limited control" over Alaa Mubarak's company, which has not been their client since April 2015.
The ICIJ website published three documents related to Alaa Mubarak, including a copy of his passport and a letter from the Virgin Islands authorities on freezing the assets of Mubarak, his wife and two sons, and a number of Egyptian officials.
Also published was a response from Mossack Fonesca to an investigation into Pan World Investments conducted by financial investigators in the Virgin Islands.
The Egyptian authorities have not commented on the leaked documents so far.
However, the pro-Mubarak Facebook page "I am Sorry Mr President" doubted the authenticity of the documents, describing them as "forgery and fabrication", especially the passport of Alaa Mubarak. The page has not published any proof to its claim.
Decree of freezing the assets of Mubarak, his sons and high-profile government officials in Virgin Islands.