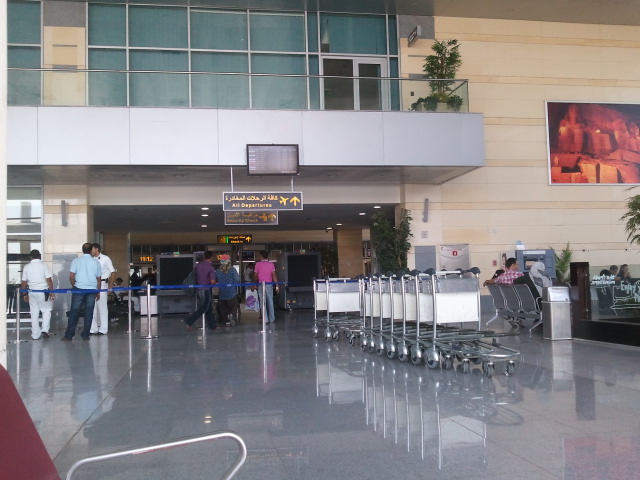 Customs authorities of Borg al-Arab Airport, in cooperation with Alexandria police, foiled on Thursday the attempt of a Libyan passenger to smuggle a large quantity of archaeological coins into Saudi Arabia, in violation of the law.
Customs officials suspected a Libyan-American passenger on Saudi Arabian Airlines flight 410, bound for Jeddah, after signs of concern and confusion appeared on him.
The passenger denied carrying goods worth customs taxes when asked. However, after putting his bags on the security screening machine, small dark objects appeared on screen.
A customs inspection committee found 610 coins among his personal belongings.
The committee identified a silver coin dating to the Umayyad era, with "There is no god but Allah alone, without any partner" written in Kufic script.
After further inspection, the committee issued a statement that the seized coins were verifiably ancient, and included 148 coins of various sizes, shapes and categories, with inscriptions in ancient Greek, portraits of emperors, and pictures of birds, animals and plant forms dating back to the Greco-Roman era.
The statement added that 15 other black coins of different sizes, with Coptic inscriptions and a crucifix, dating back to the Byzantine Coptic era, were seized, beside 446 other archaeological wiped coins.
The committee stated that all 610 coins were archaeological and thus subject to the Antiquities Protection Act No. 117 of 1983, and its amendments by Law No. 3 of 2010.
Legal measures were taken regarding the incident, and the passenger was referred to public prosecutors for interrogation.