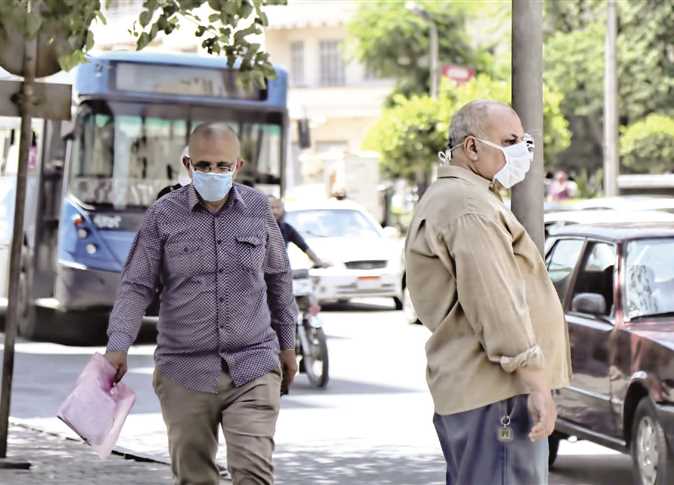 Starting Sunday, all unmasked riders, shoppers, and public space-dwellers in Egypt are subject to a fine if they are caught unmasked in such spaces. But are the new repercussions being taken seriously?
Al-Masry Al-Youm observed the impact of Egypt's new instant LE50 fine on unmasked people in public areas and markets and on public transportation.
They found that some still choose to go maskless on the roads and outside the shops, only donning the face covering in front of inspectors in the metro station and soon after removing it.
Rather than imposing an immediate fine, staff at the Cairo Metro was observed urging people to wear the masks inside the stations and guiding them to buy the masks from nearby outlets, in addition to offering masks for sale from the indoor ticket windows.
However, some riders were diligent in wearing a mask inside the metro vehicles.
A number of inspection committees passed through the vehicles to identify unmasked riders, who were given the immediate fine of LE50.
Yet still, some riders circumvented inspectors by wearing a mask in front of them and removing it after they left. This particular behavior outraged other riders.
One passenger expressed their frustration, stating that everyone, including drivers, are subject to the rule.
In the popular open markets in Cairo's Sayeda Zeinab area, sellers urged their customers to adhere to wearing the masks, warning them of surprise inspection campaigns around the markets areas.
Edited translation from Al-Masry Al-Youm