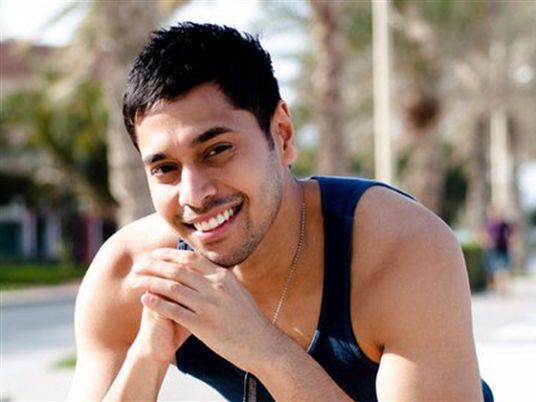 An American citizen based in the United Arab Emirates was sentenced to a year in jail on Monday after a court ruled that a satirical video he posted on YouTube last year in which he mocked Emirati young men who "imitate US hip-hop culture" was a threat to national security.
The family of 29-year-old Sri Lankan-born Shezanne Cassim said they were "utterly horrified" and "inconsolable" after he was given a one-year prison sentence and fined 10,000 UAE dirhams by the Abu Dhabi court (about US$2,700). The video that was intended to be funny was perceived by Emirati officials as serious act that tarnishes the international reputation and image of the oil-rich country.
The University of Minnesota graduate was arrested last April on charges of posting the mockumentary-style video entitled "Ultimate Combat System: The Deadly Satwa Gs," a parody of wealthy Dubai youth trying to adopt tough-guy personas with a satirical hint at Emirati culture and traditions.
Though the 19-minute video is prefaced by a statement reading, "The following events are fictional and no offense was intended to the people of Satwa and UAE," the Emirati judge made their ruling on the conviction that the video in question violated new cybercrime laws.
Emirati men in Satwa located at the high-rises in Dubai were portrayed in the video as "deadly gangsters" or "Dubai Mafia" receiving training at a martial arts school on how to defend their area (Satwa) from any invaders or gangs by using self-defense weapons such as throwing sandals or outsoles and wielding an
"
Egal", the cord used to keep in place traditional headscarves.
In the 1990s, the label
"
Satwa G" was coined for a group of suburban teens who were known to talk tougher than they were.
The film, which is still on YouTube, was shot in Dubai's Al Satwa area just a few miles away from the landmark al-Khalifa tower.
Two Indians on trial alongside Cassim were given the same sentence, while two Emirati defendants were sentenced to eight months in prison each and one Emirati was pardoned, according to activists.
A further three defendants were each given a one-year prison sentence in absentia and fined 10,000 dirhams.
Cassim, an aviation business consultant, was charged with violating the Gulf nation's cyber crime law, a measure that makes acts deemed damaging to the country's reputation or national security punishable by jail time and heavy fines.
Speaking with CNN on Friday, US Senator Amy Klobuchar (D) Minnesota said for a country that "prides itself on being more open to the West" they should consider the implications of keeping an American jailed for posting a comedy video.
"They have a major NYU campus there – many American universities, they've got Google and Facebook offices, they're having the Rolling Stones come in February," said Klobuchar.
State Department spokeswoman Marie Harf discussed Cassim during a press briefing last week. "We, both here at the Department of State and at the US mission in the UAE, are troubled by the prolonged incarceration of him," she told reporters.
Harf added that diplomatic personnel have regularly visited Cassim. "We've also, on the ground, engaged with UAE counterparts to urge a fair and expedient trial and judgment," she said.
The video, intended to poke fun at wannabe thugs in a cushy district of Dubai, was just a "knucklehead video" satirizing young men acting tough, Klobuchar told an editorial writer. She later added: "It is my goal to get this young man home."
Last month, an Abu Dhabi court jailed a man for two years for tweeting about a political trial, highlighting the sensitivity of Gulf Arab states to political dissent, criticism of high-level officials and any comments they regard as blasphemous, especially on social media platforms.
Despite these freedom of speech infringements, the Emirates will host the twice-in-a-decade World Expo in 2020 and The Rolling Stones will perform in February.
The political turmoil in the post-Arab Spring countries has heightened the fear that such chaos will spill over into the wealthy Gulf country if the government does not crackdown on any trace of opposition.