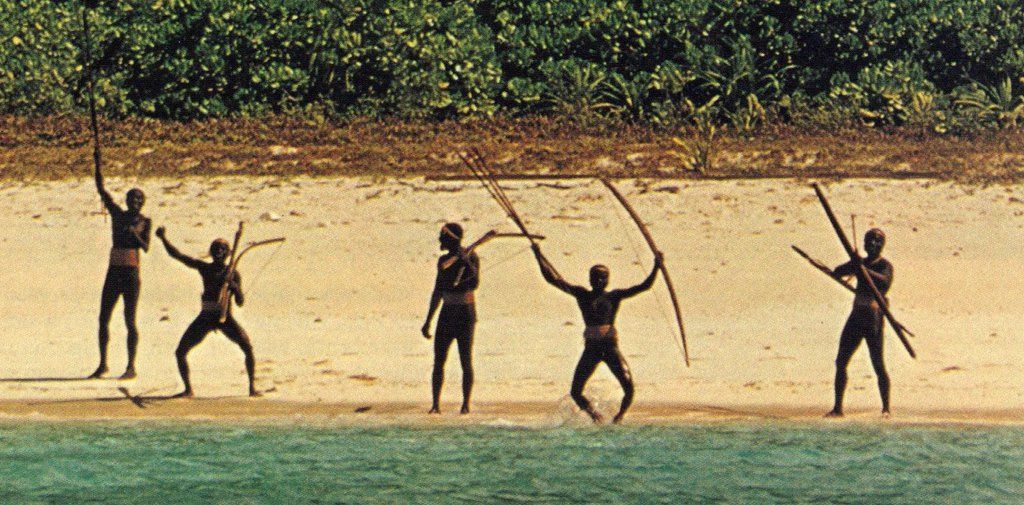 PORT BLAIR (Reuters) – An American visiting one of the islands in India's remote cluster of Andaman and Nicobar has been killed by the Sentinelese group of hunter-gatherers who live there isolated from the outside world, two police officials said on Wednesday.
The North Sentinel Island is out of bounds for visitors, and is home to the Sentinelese community, who allegedly killed the American, identified as John Allen Chau, after he was illegally ferried there by fishermen, the officials added.
"A murder case has been registered," one of the officials told Reuters. Both officials sought anonymity as they are not authorized to speak to the media.
In a statement late on Tuesday, Deepak Yadav, a senior police officer, said authorities in the island chain in the Bay of Bengal had launched an investigation.
The investigation began after police were contacted by the United States consulate in the southern city of Chennai, which has been in touch with Chau's mother, the statement said.
"We are aware of reports concerning a US citizen in the Andaman and Nicobar Islands," a consulate spokeswoman said in an email.
"When a US citizen is missing, we work closely with local authorities as they carry out their search efforts," she added, but declined to provide further details over privacy concerns.
One of the police sources told Reuters Chau was a preacher who had visited the Andaman and Nicobar islands in the past. Police have learned he had a strong desire to meet the Sentinelese and preach on the island, the source added.
Reuters was unable to confirm if Chau planned to preach on the island, and was not immediately able to trace contact details for his family or a representative.
One police source told Reuters Chau hired a fishing dinghy and, aided by the fishermen, reached the vicinity of the island on Nov. 16, before transferring to a canoe.
His body, spotted the following day by the fishermen on their return, has not yet been retrieved, the official said, adding that the fishermen who took him there had been arrested.
North Sentinel Island is about 50 km (31 miles) west of Port Blair, the capital of the island cluster.
In 2006, two fishermen, whose boat strayed onto the 60-sq-km (23-square-mile) island, were killed and their bodies never recovered.
An Indian Coast Guard helicopter sent to retrieve the bodies was repelled by a volley of arrows from the community, believed to be the last pre-Neolithic tribe in the world.