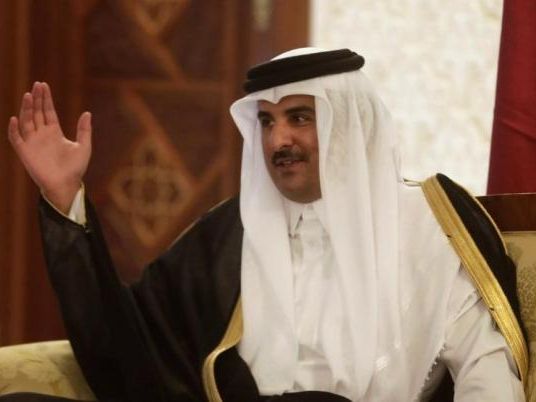 Qatar, host nation of the 2022 World Cup, is still doing little to improve conditions for migrant workers despite promising reform last year, Amnesty International said on Wednesday.
Amnesty said in a briefing that little had changed for the 1.5 million migrant workers and that soccer's governing body FIFA had a "clear responsibility" to put pressure on the Qatari authorities to do more.
"Without prompt action, the pledges Qatar made last year are at serious risk of being dismissed as a mere public relations stunt to ensure the Gulf state can cling on to the 2022 World Cup," said Amnesty researcher Mustafa Qadri.
"Qatar is failing migrant workers. Last year the government made promises to improve migrant labour rights in Qatar, but in practice, there have been no significant advances in the protection of rights,"
The report rated Qatar's response to nine migrant labour rights issues in Qatar, saying late "limited progress" had been made in five items while the authorities have "failed to make any improvements" in the other four.
"The lack of a clear roadmap of targets…leaves serious doubts about Qatar's commitment to tackling migrant labour abuse," said Qadri.
"(FIFA) has yet to demonstrate any real commitment to ensuring Qatar 2022 is not built on a foundation of exploitation and abuse," he added.
Qatar unveiled proposed labour reforms one year ago including the replacement of a contentious sponsorship law, known as "kafala", in which workers need their employer's permission to change jobs.
It was also announced that an exit permit law requiring workers to obtain an employer's consent to leave Qatar would also be reformed. However, Amnesty said there had been "no progress whatsoever" on these items.
Amnesty said that a proposed electronic payment system for workers is still being implemented and that many migrants in interviewed "still complained of late or non-payment of wages."
Qatar had also failed to meet its target of having 300 labour inspectors in place by the end of last year, Amnesty said.
"There has been only limited progress on measures to improve safety on construction sites, regulate exploitative recruitment agencies and improve access to justice for victims of labour exploitation," said the report.
"Even if all the reforms Qatar announced in May 2014 had been implemented, these measures would not be sufficient to address the root causes behind widespread exploitation of migrant workers."