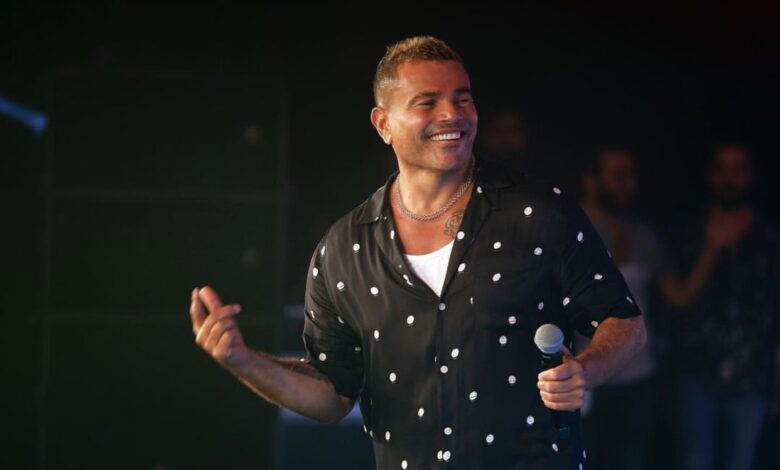 Popular Egyptian singer Amr Diab will give a concert in the New Alamein City on Friday, August 5.
Diab is scheduled to celebrate the release of the songs of his new album, which he recently released with his fans at the concert.
Diab recently released "Zaman al-Mogamla" song through the Anghami application. The song is written by Tamer Hussein, composed by Aziz al-Shafei, distributed by Ramy Samir, and recorded by Andrew Daoud and Sherry Shoukry.
On the other hand, Diab became the first Arab singer to cross the one billion streams on Anghami since its launch.
The platform revealed the top five songs that Diab's fans listened to on the app, including "Tamli Maak", "Yet'alemo", "Amaken al-Sahar", "Enta al-Haz", and "Ya Agmal Eyoun".
Diab is the first Arab singer to present his songs, which he produced, exclusively on the Anghami platform, through an agreement that the platform announced several months ago in a major celebration during which the Burj Khalifa in Dubai was decorated with the image of Diab.