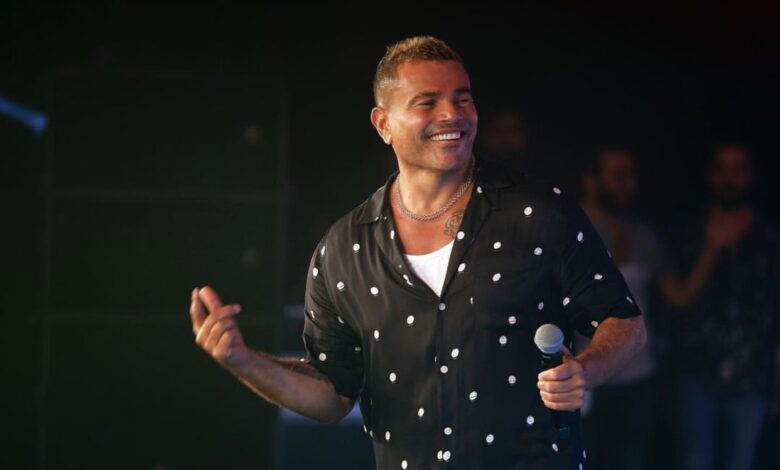 Egyptian singer Amr Diab topped Twitter trends after announcing the launch of a new resort in the North coast this summer.

Diab's Facebook account announced the imminent opening of a resort, his second project in cooperation with Emirati businessman Mohammed al-Abbar, combining music and sports features.
Diab announced early in June the launch of a series of luxury hotels named "Locanda" as an investment project away from singing.
And Diab recently released a new remix of his "Hatedalaa" song through a music app.
The song is written by Mohamed al-Qayaty, composed by Mohamed Yahya, and distributed by Ahmed Ibrahim, while mixing and digital master is by Amir Mahrous.
Diab also gave a concert at the Jeddah Season 2022 in Saudi Arabia.
The concert was attended by thousands of fans who flocked hours before the event, with tickets selling out just a few hours after it launched.

The audience interacted with Diab, who sang his latest abum songs "Hatedalaa".
The singer performed some of his most famous songs, such as "Rayqa", "Enta al-Haz", "Ya Ana Ya Laa", "Qamarain", "Tamaly Maaak" and other songs that the audience sang with him throughout the concert.
Diab had a tour during Eid al-Fitr in the Arab Gulf region during which he gave many concerts, in Abu Dhabi, Kuwait, and finally Jeddah.