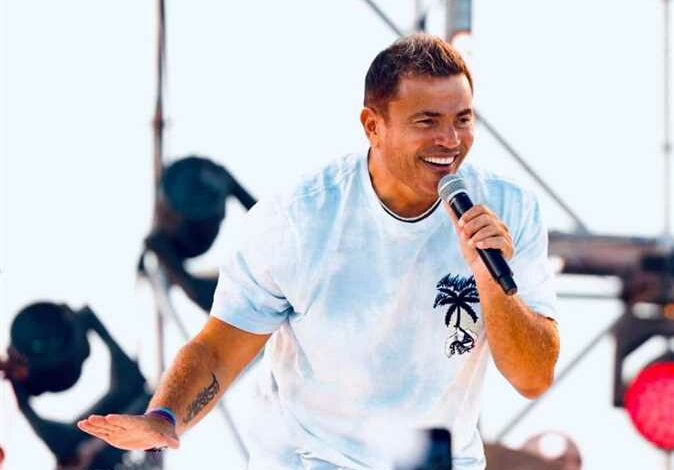 Egyptian mega star Amr Diab topped Twitter trends hours after the release of his latest song "Single."
"Single" features lyrics written by Bahaa Eddin Mohamed, composed by Aziz el-Shafei, arranged by Wissam Abdel-Moneim, recorded by Andrew Daoud and Sherry Shoukry, mixed and digital mastered by Amir Mahrous.
The official account for the international "World Music Awards" also highlighted Diab topping the list of the best Arab artists for the year 2022 through the Anghami platform.
The award account indicated that Diab is the most followed artist on the platform with 16.1 million followers, and he is the most watched legendary Arab star on Anghami as the end of 2022 approaches.
Anghami music platform announced that Diab's songs had crossed the one billion stream, as the first Arab singer to achieve this number.