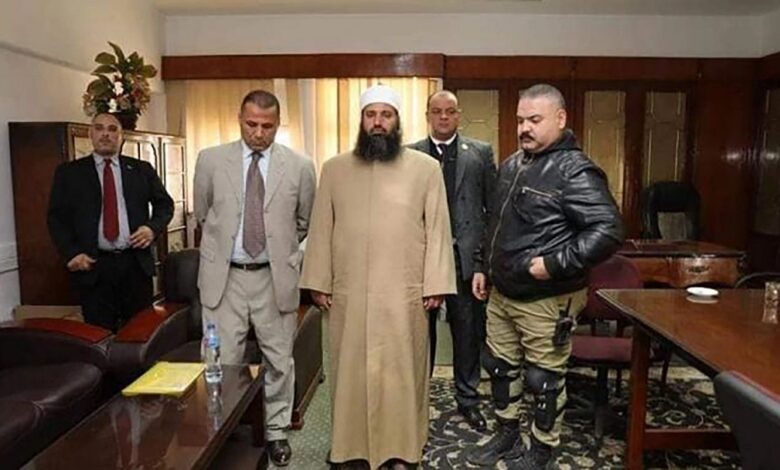 The al-Sayyida Zainab Misdemeanor Court has sentenced fake Maazoun:( islamic clerks that are authorized to document marriage contracts), Yasser al-Qurashi, to one year in prison and a fine of LE 10,000.
The court convicted Qurashi of spreading rumors and false news on his Facebook page, after he commented: "You guys get married quickly," which came after reports that the government would impose more fees on marriage contracts.
On January 6, the Egyptian Public Prosecutor ordered the referral of Qurashi to trial.
This was a punishment  for him for the interference in a public position by claiming to work as Maazoun without having any official capacity from the government and any sort of permission to do so.
The prosecution said that Qurashi claiming to be a legal official, contrary to the truth, was blatantly issuing marriage contracts and divorce certificates.
He also maliciously spread false news and rumors through his account on a social networking site.
It added that Qurashi claimed that there were more fees to be collected on those who are about to get married.
The Public Prosecution said that these unfounded claims disturbed security and public peace and posed harm to the public interest.
The Public Prosecution hence therefore ordered the completion of investigations into the rest of the incidents attributed to the defendant, and to deal with them separately from the case in which it was adjudicated.