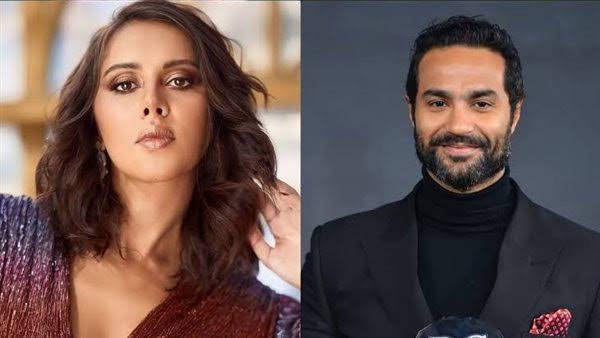 "Ana Li Habibi" (I Belong to My Love) will premiere in cinemas across Egypt on Wednesday, starring Karim Fahmy and Yasmine Rais as the lead couple.

The romantic comedy film tells story of a couple who face an obstacle when the girl's mother opposes their marriage. The two continue their relationship regardless, with the mother meddling in to make sure they don't get wed.

The movie stars Fahmy, Rais, Badr, Bayoumi Fouad, Mohamed al-Sharnoubi, Ahmed Hatem, and Nader Fouad, written by Mahmoud Zahran, directed by Hadi al-Bagoury, and produced by Ahmed al-Sobky.
Rais posted on her official account on Twitter, commenting on the launch of the movie: "Seriously, we don't want any girl to feel the same like Laila Zuhdi in 'Ana Li Habibi' movie."
Recently, Rais's film "Khettet Mazinger" (The Mazinger Plan) was shown in Arab cinemas. Rais attended the special screening of the film at the Boulevard Cinema in the Kingdom of Saudi Arabia.