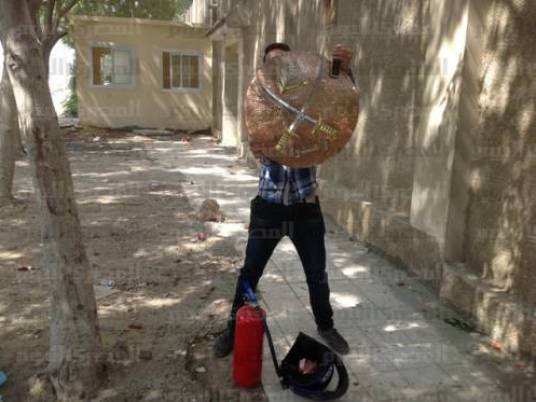 Ahmed Ban, a specialist in Islamist movements in the Middle East, has claimed that the pro-Morsy National Alliance in Support of Legitimacy is essentially jihadist in nature and could resort to violence at any time.
Ban claimed Egypt will see more violence, one day after a senior police officer who monitored Islamist groups for the Interior Ministry's national security agency was gunned down in Cairo's Nasr City.
Brotherhood leaders are weak and unable to control their members, he added.
"Other Islamist groups are backing the Brotherhood to rule again," Ban said.
"It was the same situation in 1965 where violence was exercised in an orderly fashion," he said. "There are calls within the group for an armed response to torture and detention."
Edited translation from Al-Masry Al-Youm