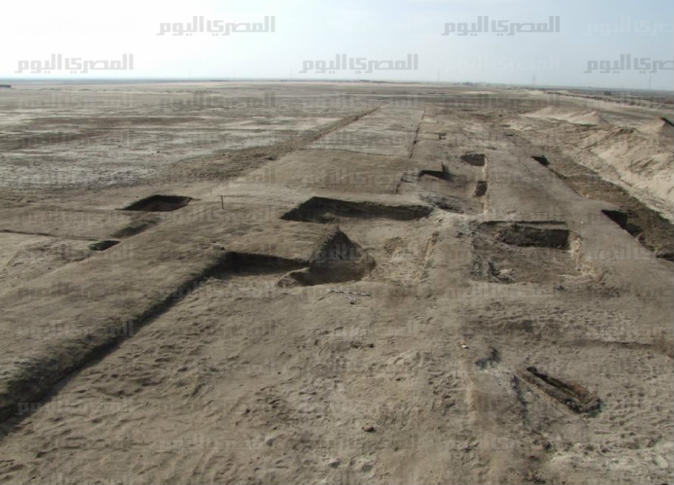 Antiquities Minister Mamdouh al-Damaty has announced the discovery of an ancient Egyptian army camp in the Tjaru Fortress in North Sinai.
A number of storage sites, dating back to Thutmose III and Ramses II, seals bearing the name of King Thutmose III, as well as mass graves of soldiers who died in battles during the 26th Dynasty have also been discovered.
According to the minister, the limestone fragments of the eastern gate of Tjaru fortress, bearing inscriptions mentioning King Ramses II, are 15 meters long and one meter wide, indicating the large size of the gate, used to secure the Way of Horus between Egypt and Palestine.
The artifacts will be displayed at the Military History Museum, which will be built on the eastern bank of the Suez Canal.
Mohamed Abdel Maksoud, the supervisor of the Egyptian archeological mission, said Tuthmosis III and Ramses II led the Egyptian army in the battles of Megiddo and Kadesh, securig Egypt's eastern border.
Edited translation from Al-Masry Al-Youm