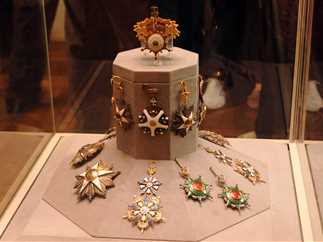 Residents of Ogan Komering Ilir in South Sumatra, Indonesia, have found ancient gold and jewelry artifacts, some of which are Egyptian artifacts dating back to centuries ago, the Jakarta Post news website reported.
"Local residents found gold and jewelry, including an ancient necklace called a mata kucing [cat's eye]," Retno Purwanti, an archeologist from the South Sumatra Archeological Center said as quoted by kompas.com, on Wednesday. "Based on our research, the unearthed jewelry was made in Egypt and Indo-Pacific countries."
She added that archaeologists faced difficulties in their attempts to conduct complete research regarding the ancient objects discovered as some local residents reportedly took the unearthed objects without reporting their findings to local authorities.
The website pointed out that the findings came following months of suffocating conditions due to fog caused by fires from land and forest fires in Indonesia.