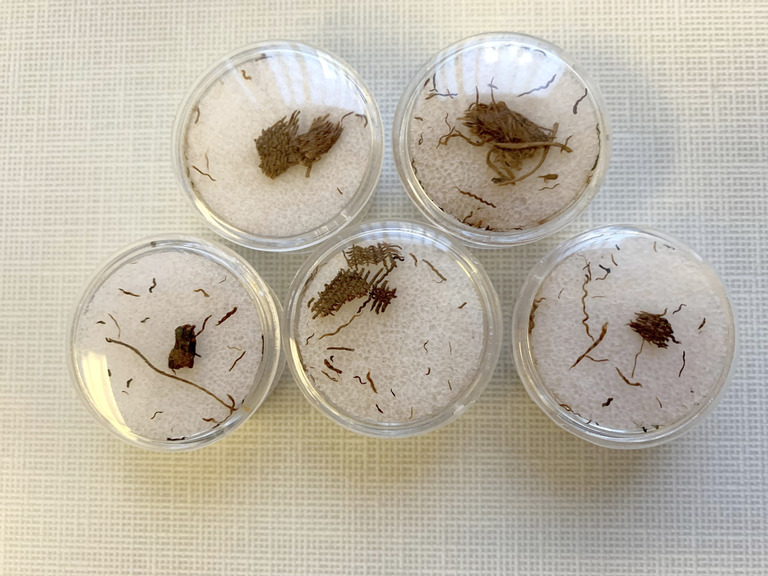 At the U.S.-Canada border, ancient Egyptian mummy linens were found in a mail truck coming from Canada that was seized by U.S. border officials, according to an official statement by American authorities.
The U.S. Customs and Border Protection revealed on Wednesday, June 26 that the linens were spotted in a package of five jars containing ancient Egyptian artifacts.
Furthermore, authorities stated that the mail had been seized on May 25 after the truck was examined during enforcement operations carried out at the Blue Water Bridge, which connects Ontario with Michigan near Marysville's Station, Associated Press reported.
The statement added that authorities could not prove that the linens had left Egypt before 2016.
In an interview with The Canadian Press, Kris Grogan, the Public Affairs Officer at U.S. Customs and Border Protection, declared that the huge mail piece was intended to be shipped to a home in the U.S..
After a Washington-based archaeological organization and several federal agencies worked intensively on the artifacts, officials suggested that these linens date back to the Ptolemaic Dynasty from 305-30 B.C.. Their abstraction from Egypt is against federal law.
Grogan stated that federal law gives American authorities the right to impose restrictions on archaeological property belonging to specific classes.
Additionally, Grogan mentioned during his interview that the seized package took officials several weeks to be accurately assessed.
"If it's been illegally taken out of the country, it's got a zero value as far as the commercial market is concerned," McGovern-Huffman, president of Sands of Time Antiquities in Washington, D.C., told The Canadian Press.
She also explained that the illegal vending of ancient artifacts would be almost impossible for any dealer on the black market as long as the ownership and history of those artifacts have not been not verified.
McGovern-Huffman, an accredited member of the International Society of Appraisers, signified archaeological interest in findings similar to the ancient Egyptian mummy linens, The Canadian Press reported.
Photo credit: AP