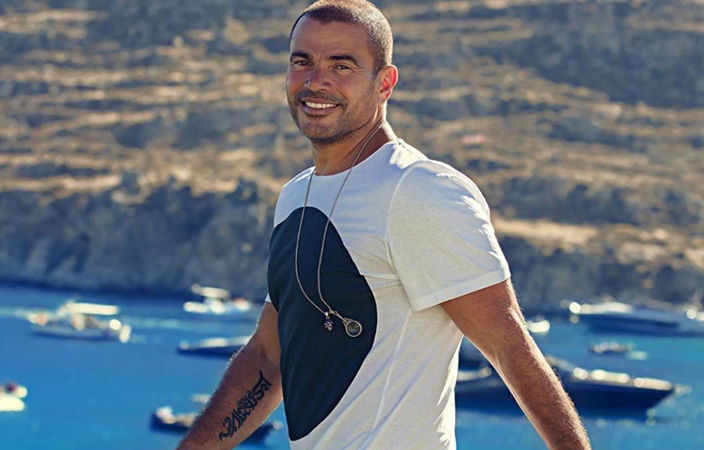 Streaming platform Anghamy on Monday issued an apology on its Facebook page for technical errors that occurred during a stream of Egyptian singer Amr Diab's al-Hadaba concert, and will refund tickets within the coming week.
The concert, organized by Vodafone Music, only managed to stream for 30 minutes until technical errors from the large number of viewers stopped the broadcast, the statement explained.
Diab's concert, filmed at the shores of the northern coast, showcased some of his newest songs which were met with great reception by his fanbase across social media.
Diab is set to release a new song with fellow singer Dina el-Sherbiny titled "Amaken al-Sahar" (Nightlife Places), their first collaboration together.
Portraying a summery atmosphere, filming for the song's music video concluded at a north coast resort.
Earlier on August, Diab uploaded a photo on his Facebook showing him with Sherbiny, crew members and friends, writing "Nightlife places.. soon." Diab's fans shared clips of the star carrying Sherbiny as part of the upcoming song's music video.
Diab is also expected to return to the world of acting after an absence of 27 years.
The Netflix Middle East Twitter account announced the news, writing: "Amr Diab, the best-selling artist in the Middle East, who won seven World Music Awards and six African Music Awards, returns to the drama after a 27-year absence with Netflix."
Diab expressed happiness after contracting with Netflix to work on an international project.