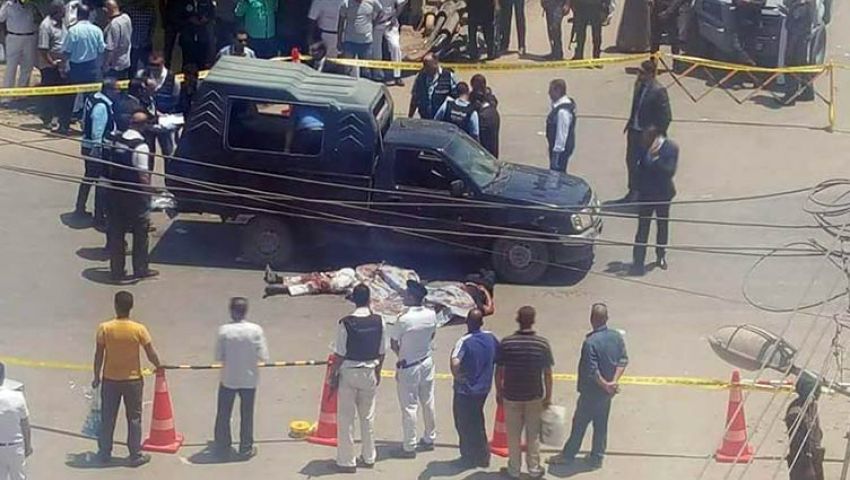 A non-commissioned police officer was fatal shot and killed on Tuesday morning by anonymous militants in the North Sinai city of Al-Arish.
According to the state-run newspaper of Al-Ahram, the North Sinai Security Directorate received a notification that officer, Ayman Mahmoud, 42, was killed.
The shooting was conducted by anonymous militants inside the Karma suburb, located near the First Police Department of Al-Arish city.
The corpse of Mahmoud was transferred to Al-Arish Military Hospital, while investigations continued with police sweeping the scene to arrest the perpetrators, Al-Ahram reported.
The assassin operations targeting police officer and personnel in North Sinai cities like Al-Arish, Sheikh Zewaid and Rafah, are believed to be conducted by the IS affiliated group of 'Sinai Province' known to be active in the area.
The Interior Ministry declared in official statement, released on Tuesday, that it had managed to kill two militants affiliated with the group, led by fugitive militant 'Amr Saad'.
The 'Amr Saad' group is adopting ideologies of 'Sinai Province' and has been proven to be involved and responsible for the execution of several attacks, such as suicide bombings targeting churches in Egypt.
Names of the two killed members of 'Amr Saad' group have still not been identified and were taken down near Farafra town, located in Egypt's western desert.
According to a statement from the Interior Ministry, the deseased militants opened fire against police forces that were there to arrest them, the forces responded back with heavy shooting.
"While the police forces assigned to arrest the two targeted militants were approaching, they opened fire against these forces, moreover one of them activated an explosive belt he was wearing, and his body blew to pieces," the Interior Ministry's statement read.