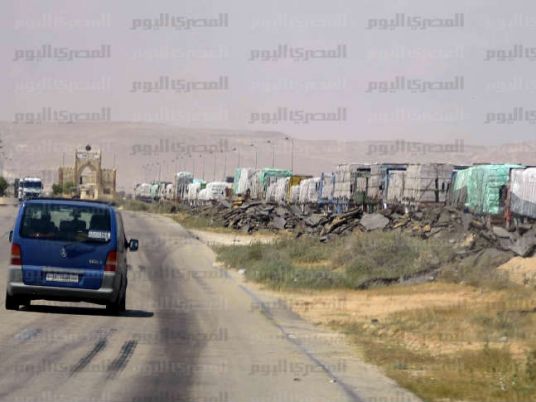 Lawyer of the families of Egyptian drivers kidnapped in Libya Ramy Attia said the drivers kidnapped since Sunday morning has increased to 150 drivers in Ajdabiya.
Kidnappers demand the release of Libyan convicts detained in Egypt.
Attia said he filed a complaint to the Egyptian Foreign Ministry, and another at Police Station of Kafr Al-Zayat to demand that the Egyptian authorities intervene and release the drivers.
After the Egyptian intelligence released during the past few days in 300 Egyptian drivers abducted in Libya, who arrived on Saturday in Egypt, Libyan gunmen abducted other drivers Sunday, said Gharbiya drivers chief Gamal Oan.
According to drivers, Salloum land port authorities has suspended the movement of trucks heading to Libya confirming that the decision comes in favor of Egyptian truck drivers due to the recent crisis.
Edited translation from Al-Masry Al-Youm