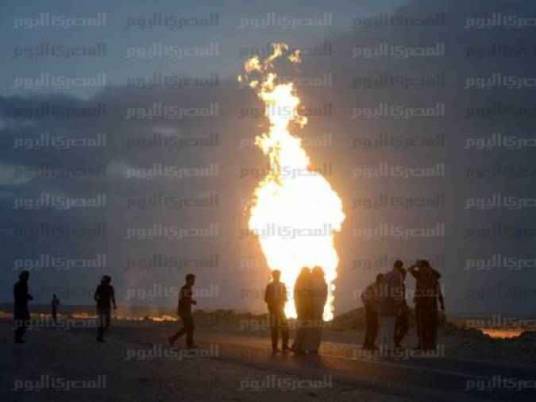 An Islamist extremist group has claimed responsibility for the Friday blast that hit a natural gas pipeline in the Sinai Peninsula.
Unidentified assailants had attacked the pipeline feeding cement factories at the industrial zone in Arish, South Sinai.
Ansar Bayt al-Maqdis said on Sunday it was behind the assault, the latest after a series of bloody attacks against security forces to which the group claimed credit.
According to the ONA news agency, the group said on Twitter, "Praise and thanks to God, our brothers, the Mujahideen, who blew up the gas pipeline in the area of Risan for the second time in a row this month. Wait for more."