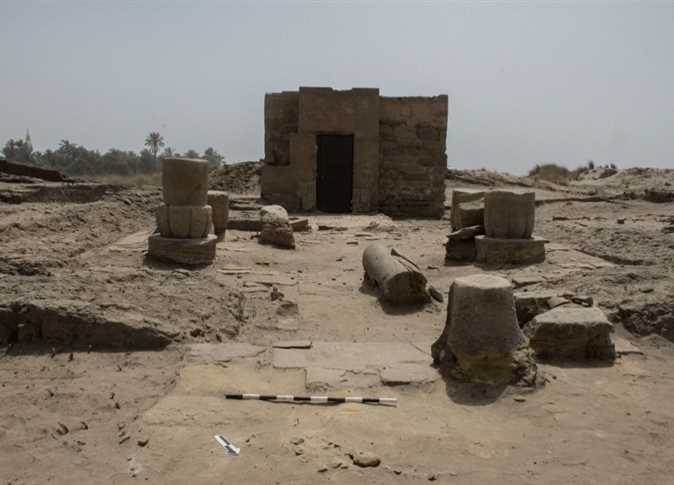 An Egyptian archaeological mission operating around Luxor's Karnak temple discovered on Sunday architectural remains of the Osiris Ptah Nab Ankh's compartment.
Chief of the Egyptian monuments Sector in the Ministry of Antiquities Ayman Ashmawy said that the compartment was established inside the Karnak temple in the south of the tenth edifice of the god Amun's temple.
Chief of the archaeological mission Essam Nagy said that the compartment's location is important because it was built in the southern area of Amun's temple, contrary to the other Osiris compartments which were constructed in the temple's northern and western areas.
The compartment reveals the doctrine of Osiris during the 25th dynasty as well as its connection to the processions road and the Mut temple.
The mission's works of excavations led to the discovery of the compartment's entrance, lobby and internal walls, as well as remains of foundations of a third room located in the eastern parts and stone tiles of the compartment floor.
Meanwhile, the Egyptian archeological mission operating at a groundwater reduction project at Kom Ombo Temple discovered the head of the statue of Emperor Marcus Orlius.
Ashmawy clarified that the head of the statue is one of the unique pieces of the emperor due to the scarcity of his statues in Egypt. It embodies the emperor with thick and curly hair and beard.
The mission further found part of headless sandstone statues and lower parts of the feet measuring 18 cm x 12 cm.
Edited translation from Al-Masry Al-Youm