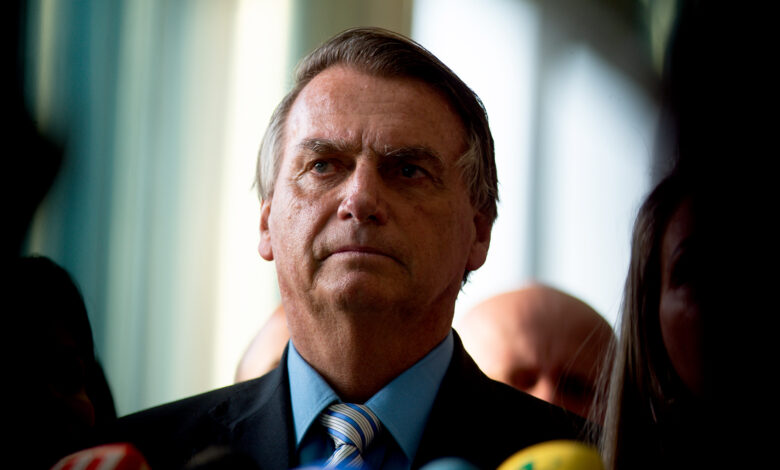 Rep. Alexandria Ocasio-Cortez said the United States "must cease granting refuge" to former Brazilian leader Jair Bolsonaro, after his supporters stormed major government buildings Sunday in scenes reminiscent of the January 6 US Capitol riot two years ago.
The hundreds of protesters who swarmed the congressional building, the Supreme Court and the Planalto Presidential Palace in the capital Brasilia over the weekend "will be found and punished," according to Brazil's new President Luiz Inacio Lula da Silva.
Ocasio-Cortez condemned Sunday's events and said she stood "in solidarity" with Lula da Silva's administration.
"Nearly 2 years to the day the US Capitol was attacked by fascists, we see fascist movements abroad attempt to do the same in Brazil," the New York Democrat tweeted Sunday.
"We must stand in solidarity with @LulaOficial's democratically elected government.
"The US must cease granting refuge to Bolsonaro in Florida," she added.
Lula da Silva returned to power and was inaugurated after he defeated Bolsonaro in a run-off election on Oct. 30, following a 12-year hiatus.
Bolsonaro denounced the actions of his supporters and his office previously said it was cooperating with the transition of power, but the far-right leader had stopped short of explicitly conceding his election loss, and left the country for the US prior to Lula da Silva's inauguration.
Some context: Brazilian officials and world leaders also criticized the actions of demonstrators, which were evocative of Jan. 6, 2021, when rioters stormed the US Capitol in an effort to prevent the certification of the 2020 election and President Joe Biden's win over former President Donald Trump.
US President Biden on Sunday condemned "the assault on democracy and the peaceful transfer of power in Brazil."
"Brazil's democratic institutions have our full support and the will of the Brazilian people must not be undermined," Biden tweeted. He added that he looked forward to working with Lula da Silva.