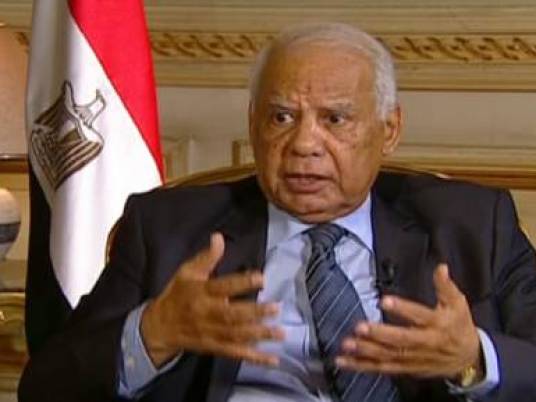 United Arab Emirates (UAE) Minister of Presidential Affairs Mansour bin Zayed Al Nahyan has said that Arab aid to Egypt will not last long. "Egypt should think of innovative and non-traditional solutions," he commented.
Prime Minister Hazem al-Beblawy said during his meeting with Nahyan that the Egyptian government is working on this already. "Egypt contributes with 50 percent in the financial surpluses of the Somed Company," he said. "The rest would pay some debts to foreign companies."
Beblawy offered the UAE shares in special funds that positively impact investment in Egypt.
Nahyan also asked for legislation in Egypt that protects Arab and foreign investments, which Beblawy said already exists through economic arbitration courts that resolve investment disputes.
The prime minister said Egypt has a strategic long-term vision despite the fact that the current transitional government is supposed to working on the immediate needs of its citizens. "Still, the government is building for what comes next so as to achieve a breakthrough in the economy," he claimed.
Beblawy also met with Jassim Al Mannai, chairman of the Arab Monetary Fund, and asked him to support investment projects in Egypt. Mannai reportedly agreed to. "I will visit Cairo at the convenience of the Egyptian finance minister," he said.
Edited translation from Al-Masry Al-Youm