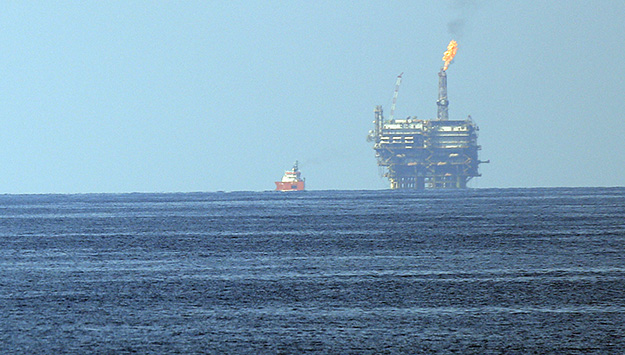 The UAE and Bahrain on Friday welcomed an agreement to demarcate the maritime borders between Egypt and Greece and establish an exclusive economic zone between them.
The UAE's Minister of Foreign Affairs and International Cooperation, Sheikh Abdullah bin Zayed Al Nahyan, explained that the agreement represents an important step that displays Egypt and Greece's efforts into enhancing the stability of the Eastern Mediterranean Region.
This important agreement comes in line with the provisions of international law and the United Nations Convention on the Law of the Sea, he added.
Sheikh Abdullah stressed that the UAE places significant attention to its strategic relations with Egypt and Greece, and hoped that the agreement would open up promising new horizons for them within the bio-energy sector, helping both nations prosper and progress.
The UAE's Minister for Foreign Affairs Anwar Gargash also welcomed the agreement in a post on Twitter, writing that "The signing of the maritime border demarcation agreement between Egypt and Greece is a victory for international law over the law of the jungle."
"The international legal system is the firm foundation that governs relations between states and preserves peace and security. Civilized nations may not legitimize political intrusion at the expense of the foundations that govern international relations," he said.
Bahrain's foreign ministry welcomed the deal in a statement, calling it an important and successful move to enhance bilateral constructive cooperation, achieve joint benefits from available resources and open up new horizons for economic cooperation.
Greek Prime Minister Kyriakos Mitsotakis reiterated that his country would not be subject to Turkish blackmail, and assured that Greece will not yield to the Turkish threat to its Mediterranean zones.
He stressed that Turkey has no way forward but dialogue or the international court, referring to the raging dispute between them over the maritime borders and Mediterranean oil and gas exploration.
Mitsotakis stressed that his country has clearly stated that it will not accept any seismic research carried out by Turkey within Greece's exclusive economic zone.