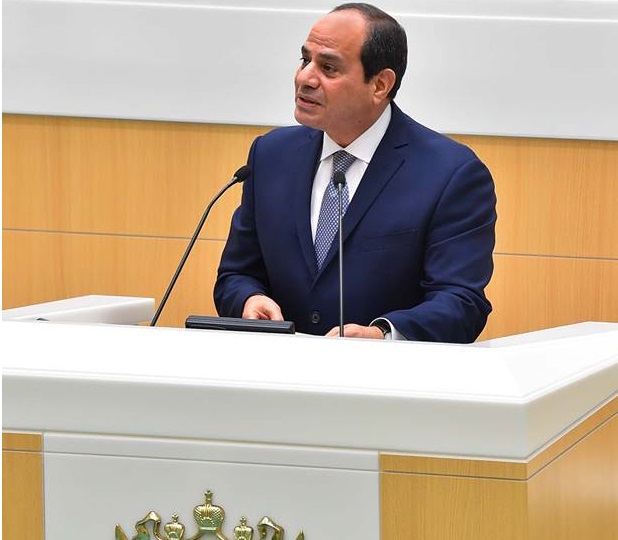 Egypt's President Abdel Fattah al-Sisi said on Saturday that the upcoming Arab-European summit, scheduled to be held on February 24-25 at Sharm al-Sheikh, is an important chance to find common ground and discuss issues relevant to both regions such as the problems of illegal immigration and terrorism.
During his participation in the Munich Security Conference, Sisi praised the historic depth of Arab-Europe relations and explained that the summit is an important step forward to strengthening relations between both sides.
Sisi added that stability and security in the Arab region is affected by stability and security in Europe, and vice versa, an example being the instability of certain Arab countries such as illegal immigration by citizens escaping conflicts in the region towards Europe.
"We need more dialogue and coordination to find a platform to address the various issues, so the Sharm al-Sheikh conference is an opportunity and a key step that will be followed by other steps," the President explained.
Sisi said that terrorism is a phenomenon that affects the world and must be dealt with in an internationally integrated manner.
Misinterpretation of religion will negatively impact Muslim countries and the whole world, with the President noting that he previously warned of the danger of terrorism and extremism and called for correcting religious discourse.
The global influence of extremist thought, he warned, was clear enough during the last period and the international community needs to pay closer attention to terrorism, adding that modern means of communication such as social media are being used to recruit young people and spread extremist ideology.
President Sisi stressed that Egypt's position makes it a point of contact between the Arab and African regions and the European continent.
Egypt is also affected by the instability in the Middle East region as well, Sisi said, explaining that when neighboring countries fell into chaos and suffered instability and civil wars, Egypt was flooded by migrants fleeing from war-torn Arab and African countries.
He pointed out that Egypt's five million refugees do not reside in centers or shelters.
The president also called on the international community to work to uncover those who supply terrorists with money and weapons, and who are transporting foreign militants to the Middle East, asking "who brought foreign fighters to the Arab countries and who support them?"
Sisi pointed out that some of the terrorists in Egypt have foreign nationalities and warned to beware of foreign fighters as well.
Edited translation from Al-Masry Al-Youm