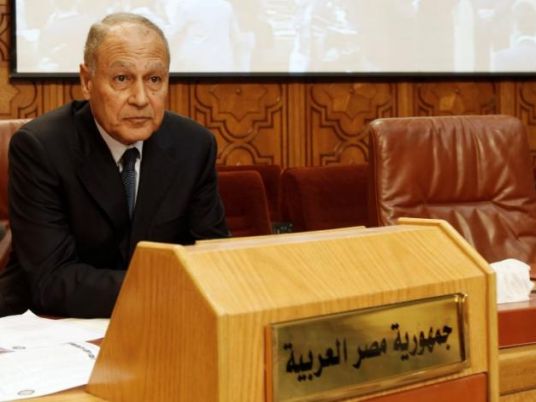 Arab League Secretary General Ahmed abul Gheit blamed hampered economic growth and humanitarian development efforts in some countries on the presence of three civil wars current raging in the region.
During the opening session of the Arab Week on Sustainable Development on Sunday, abul Gheit said half of Syrian people are displaced inside and outside Syria. In Libya, whose people used to enjoy a high standard of living, only four out of 98 hospitals included in a recent UN survey were able to carry out 75 percent of their duties, he added. In Yemen, a potential spread of Cholera is expected and 19 million people do not have safe drinking water.
He added that health and educational organizations are the backbone of the humanitarian development, which are being destroyed in the conflict zones. He stressed that reconstruction is "the only choice for the nations that face crisis".
Edited translation from Al-Masry Al-Youm