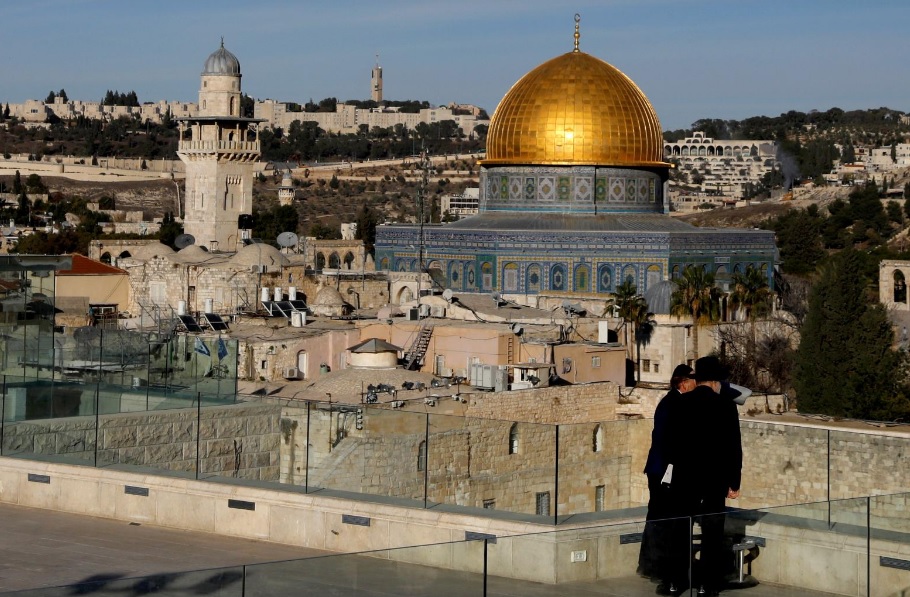 In an urgent meeting held on Tuesday, the Arab League's council urged the international community to commit to United Nations resolutions, which consider all Israeli measures and laws seeking to change the legal and historic status of Eastern Jerusalem to be invalid.
The UN Security Council Resolution 478 condemns Israeli attempts to annex East Jerusalem, urging that no country establish a diplomatic mission in Jerusalem, while the UN General Assembly's 51/27 Resolution considers any proclamation of Jerusalem as the capital of Israel to be "null and void."
The Arab League's council therefore urged the United States to play a neutral and constructive role based on UN resolutions, international law, and Arab peace initiatives, in order to achieve a lasting peace between Israelis and Palestinians,
Recognizing Jerusalem the capital of Israel, or establishing an embassy in the Holy City will be an encroachment to rights of Palestinian people and a violation of rules of international law, the Fourth Geneva Convention, and the US Security Council's resolutions, the council said.
Additionally, the council expressed its deepest concerns that the move from Trump will threaten stability in the Middle East and unleash a new wave of extremism and violence.
Egypt's permanent representation to the Arab League, Yasser al-Atawi, warned against taking unilateral moves that could negatively affect the path of settlement between Israelis and Palestinians.
In his speech to the Arab League, he maintained that Egypt will continue efforts to establish an independent Palestinian state based on the Arab initiative peace.
Edited translation from Al-Masry Al-Youm