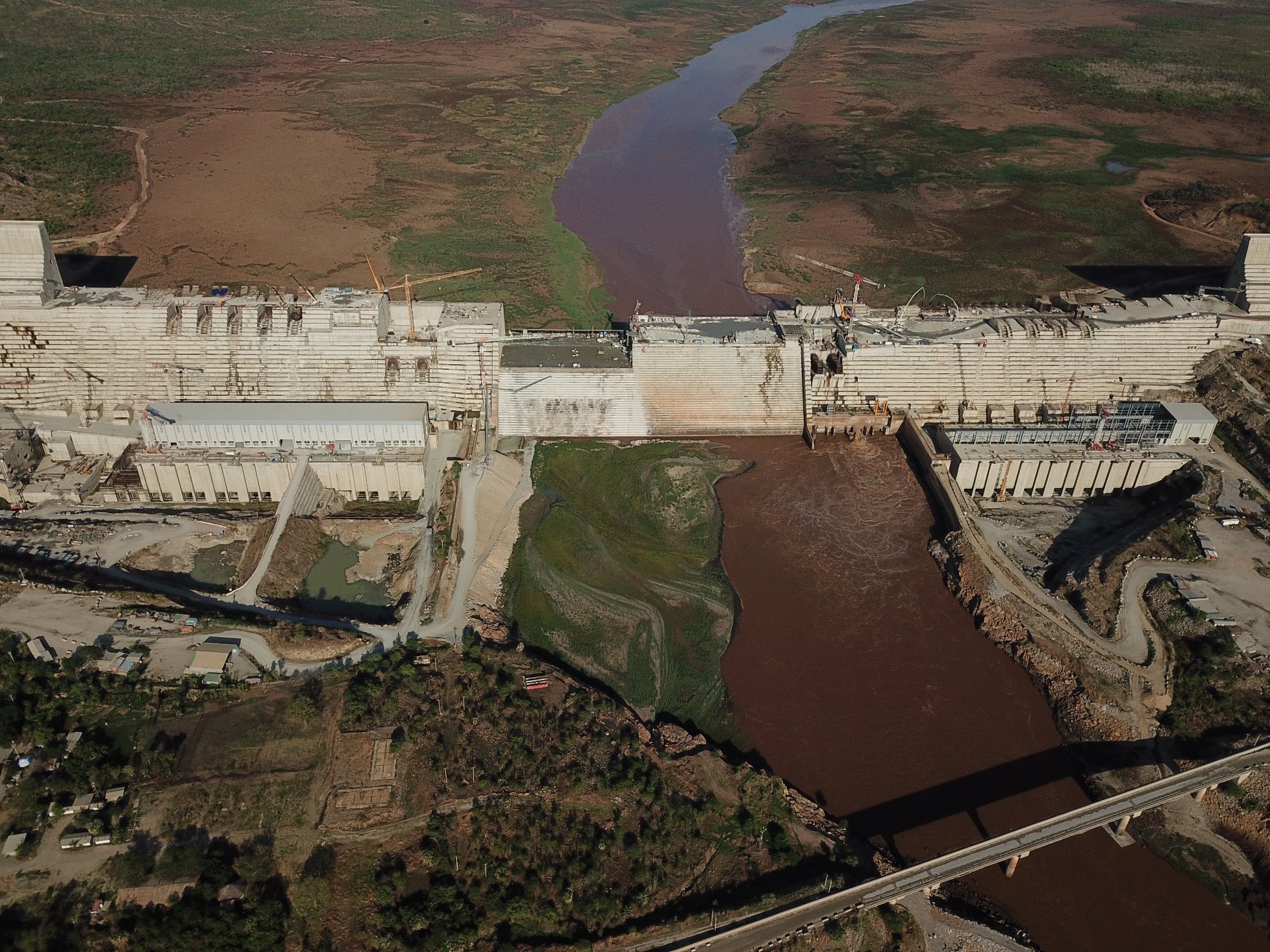 The Council of the Arab League summit issued some resolutions during its meeting on Friday, in Jeddah, Saudi Arabia, including a resolution on the Grand Ethiopian Renaissance Dam (GERD).
The resolution emphasized that the water security of Egypt and Sudan is an integral part of the Arab water security, rejecting any action that affects their rights in the Nile waters.
The Arab summit welcomed the statement of the UN Security Council issued on September 15, 2021 concerning the GERD, which calls on Ethiopia, Sudan and Egypt to quickly conclude an acceptable and binding agreement for the parties regarding the filling and operation of the dam within a reasonable time frame.
The resolution also expressed appreciation for the efforts to conduct negotiations on GERD under the process led by the African Union, while expressing serious concern about the continued stumbling of negotiations due to the positions adopted by Ethiopia.
It urged negotiating in good faith in order to urgently reach a fair, balanced and legally binding agreement on the filling and operating GERD, thereby achieving the common interests of the three countries and preserving the water rights of Egypt and Sudan.
The decision expressed serious concern about the continuation of unilateral measures to fill and operate the dam, which violate the applicable rules of international law, and would harm the water interests of Egypt and Sudan.
It also called for refraining from unilateral measures, including continued filling and operating GERD without reaching an agreement on the rules for filling and operating the dam.
The resolution called on the UN Security Council to assume its responsibilities by taking the necessary measures to ensure a peaceful settlement of this issue.
The decision included the inclusion of this issue as a permanent article on the agenda of the Arab League Council summit, until a peaceful settlement is reached.
Stagnant talks
The Ethiopian government announced on August 11, 2022, that it has completed the third GERD filling unilaterally.
It announced the operation of the second turbine in GERD to generate electric power, which comes in light of the tension between Addis Ababa and Egypt, Sudan due to what the two countries consider a negative impact of the dam on their water shares of the Nile River.
Egypt and Sudan say they want a legally binding agreement on operating the dam, while Ethiopia says any pact should be advisory.
Both countries consider the dam a threat to their vital water supplies, while Ethiopia considers it essential for development and doubling its electricity production.
The downstream nations fear possible blows to water facilities, agricultural land, and overall availability of Nile water.
Negotiations over the dam between Egypt, Ethiopia, and Sudan have stalled for years, with the three parties ultimately failing to reach any agreements.
The disputed dam is the largest hydroelectric project in Africa, with a cost of more than four billion dollars.