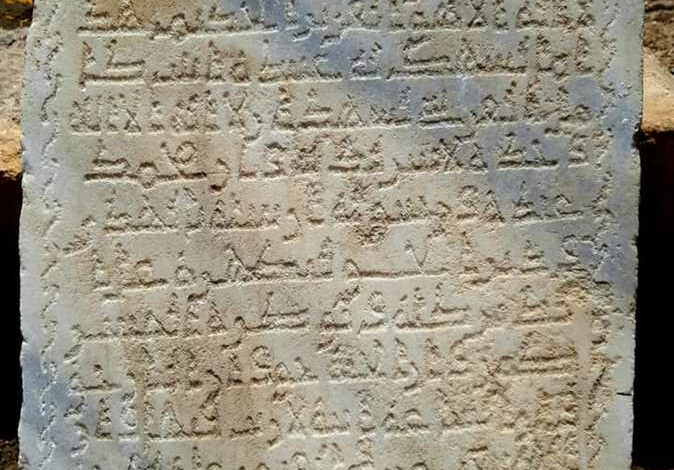 The media bureau manager of the General Union of Arab Archaeologists Abdel-Rahim Rayhan appealed to the Egyptian President to intervene to stop the encroachment and the demolition of tombs in historic Cairo.
The main objective of the General Union of Arab Archaeologists' seminar, which was held recently regarding "the demolition of tombs", is to discuss the issue and the decisions that were issued on a scientific level, Rayhan explained.
He added that the recommendations that will be made will be submitted to the official authorities, as this symposium is an issue pertaining to the Egyptian state.
During an interview with the talk show "Hadith al-Qahira" (Cairo Talk) on the "al-Qahira wal Nas" (Cairo and the People) channel, Rayhan added that the recommendations of the seminar will address the concerned authorities, the Ministry of Tourism and Antiquities, the Ministry of Culture and the competent authorities in Cairo Governorate.
He pointed out that these tombs are within Old Cairo, and any threat to an antiquity could cause Historic Cairo to be included in the list of endangered antiquities.
Rayhan stressed that old Cairo is very important in Islamic history.
Failure to register these historical tombs as antiquities is the responsibility of the Cairo Governorate and the Ministry of Tourism and Antiquities.
Rayhan said that a tourism committee must be formed, a scientific memorandum should be written, and these tombs should be registered as antiquities.
He continued, "Inside these tombs are very important movables, in addition to the value of the personalities buried in these tombs.. Only 20 percent of the historical tombs in Cairo are registered as monuments."
The matter is a simple one, Rayhan noted, as they simply need to be registered as state-protected artifacts to receive legal archaeological protection.