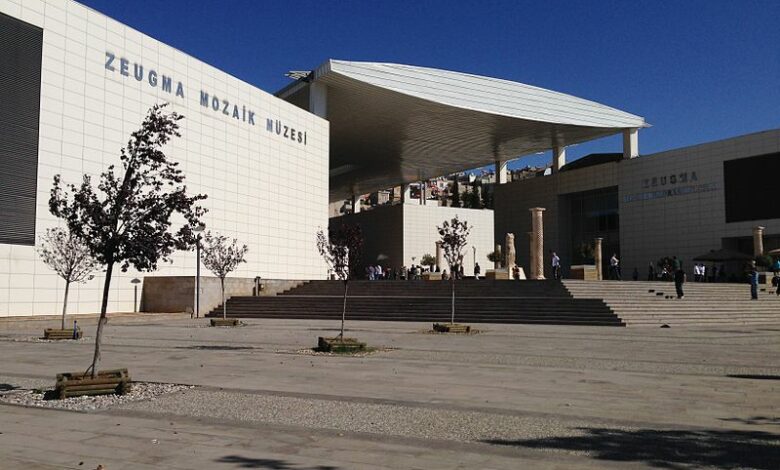 The Zeugma Mosaic Museum, the world's single largest museum for mosaic art, continues to attract thousands of visitors daily – both local and foreign – to southern Turkey's city of Gaziantep.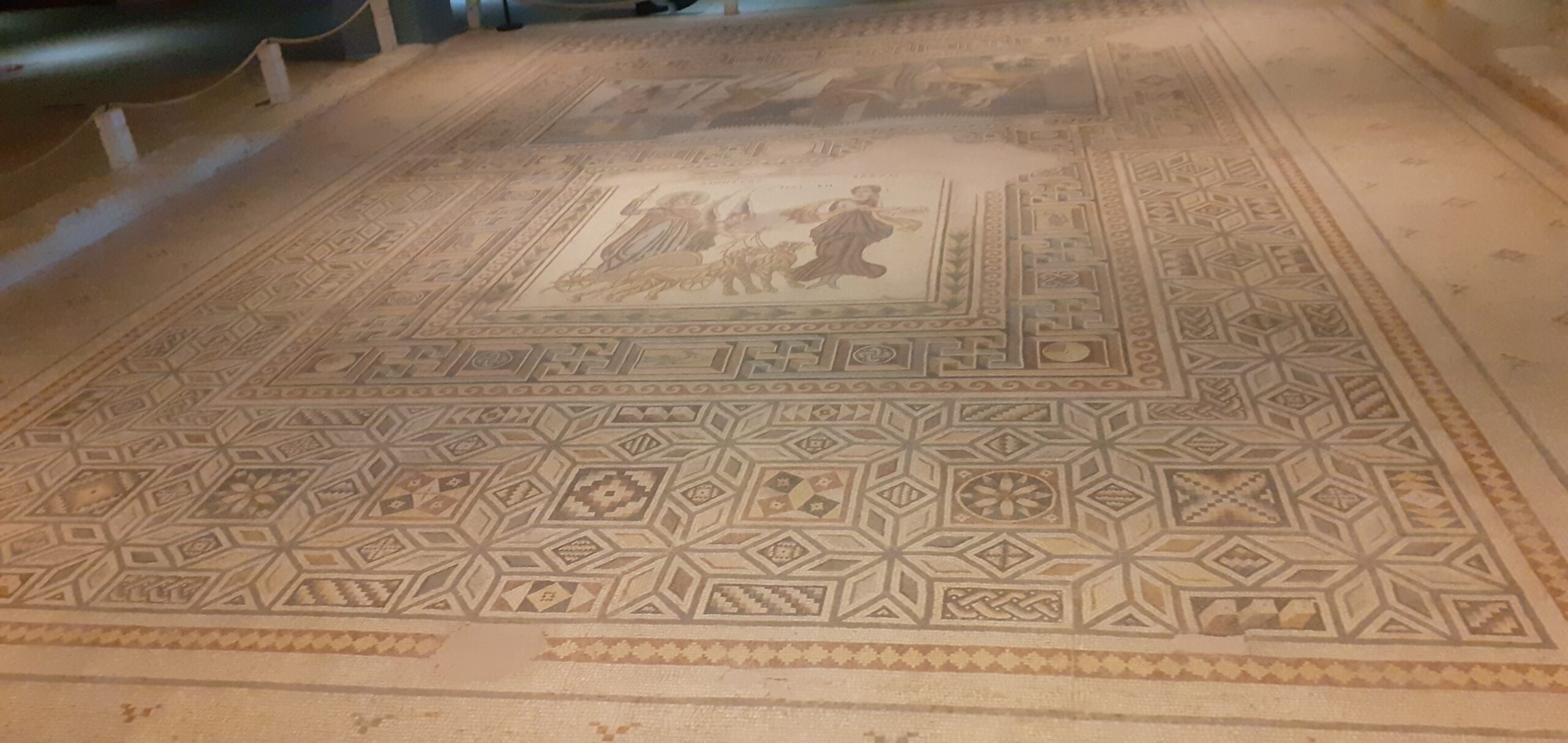 Miraculously, the city and its valuable collection were left totally unharmed by the devastating earthquake that struck Turkey on February 6.
The museum operates until ten in the evening during the summer months.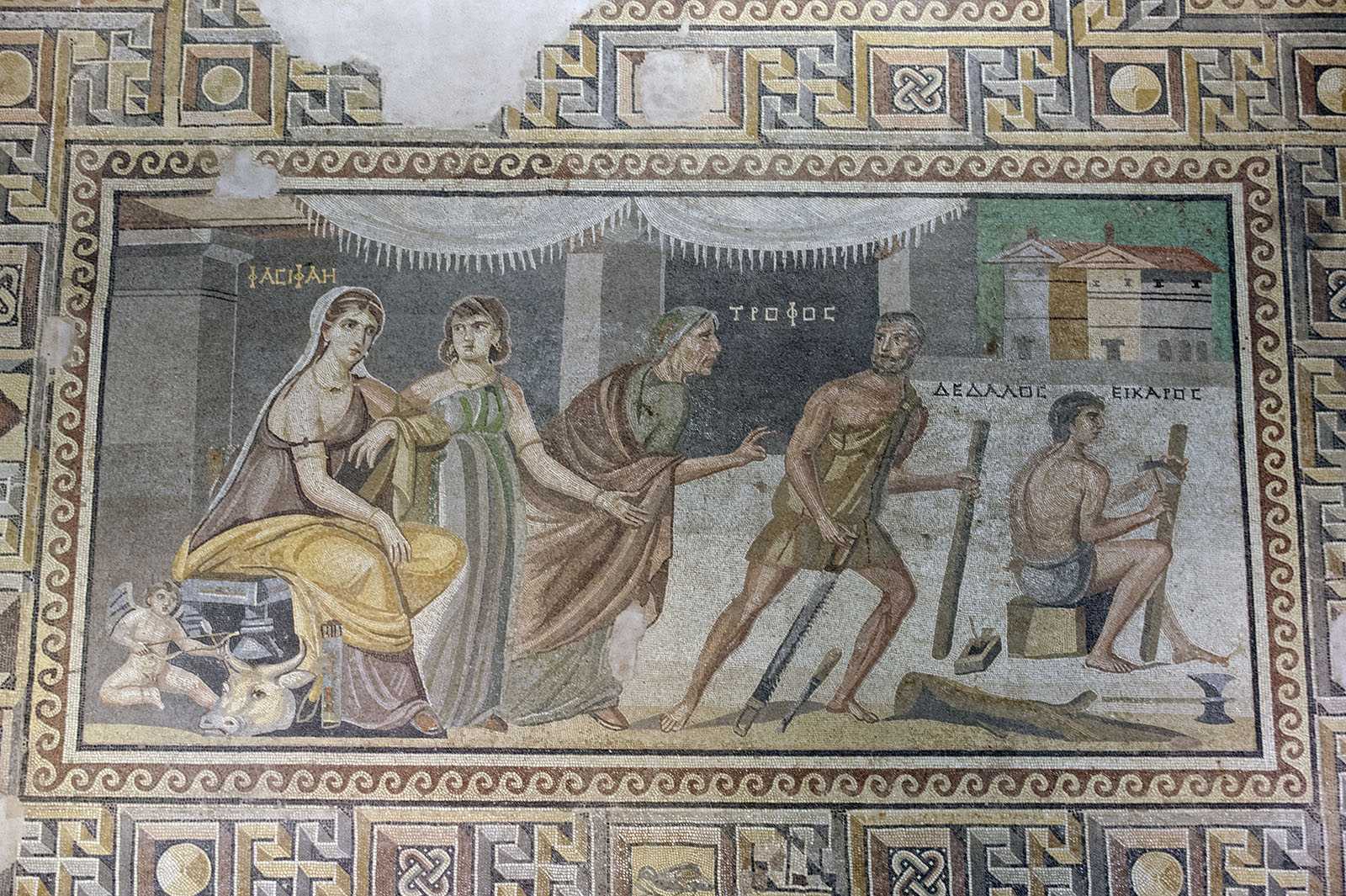 Located an area of 30,000 square meters with over three floors, the museum was opened on September 9, 2011.
It features an array of remarkable pieces including "The Gypsy Girl" and a 1.60 meter tall bronze statue of the Roman god of war Mars as worshiped by Zeugma's ancient residents, with striking eyes made of gold and silver.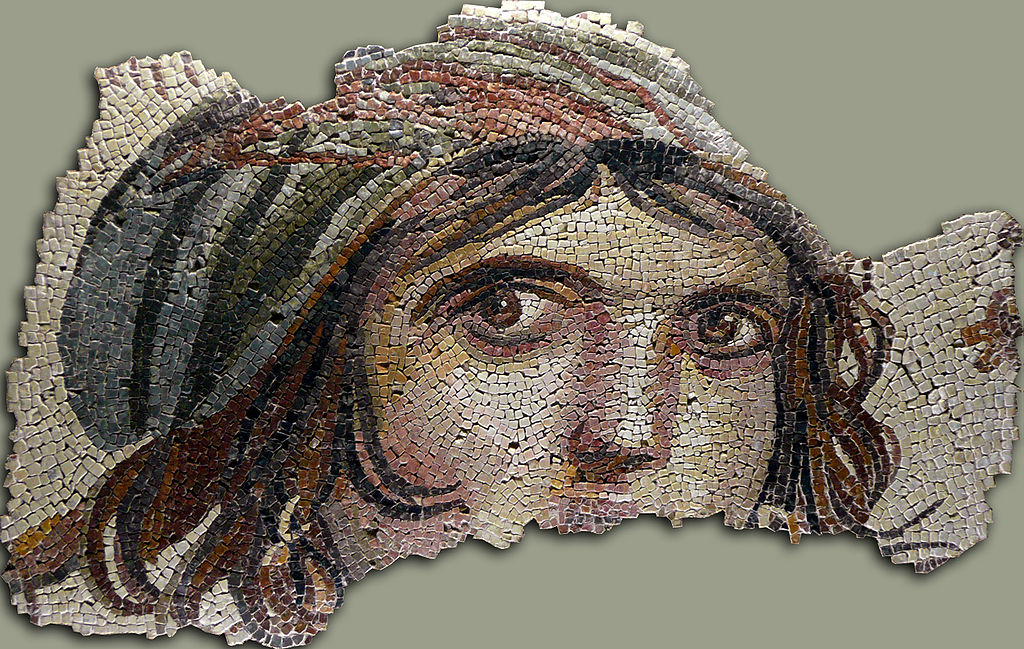 Other unique attractions include Roman fountains uncovered from archaeological ruins on the banks of the Euphrates River and twelve mosaic works of art retrieved from the US back to Turkey.
From the banks of the Euphrates River, the museum features 20 archaeological columns, alongside a collection of limestone statues, and graves.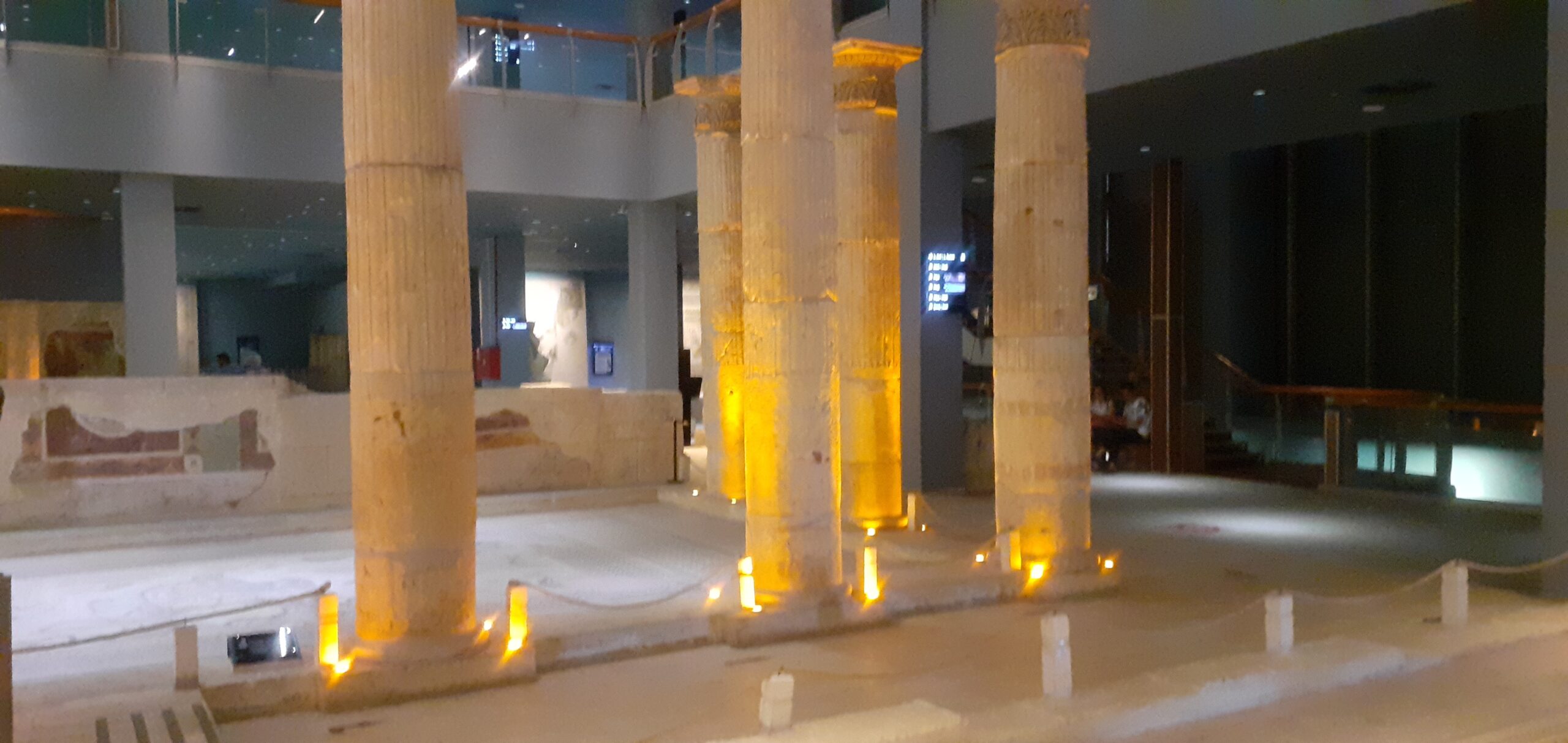 A historic location
The city of Gaziantep, which hosts the museum, has an incredibly long history dating back to around six thousand years.
Its location at the heart of trade routes between civilizations has made it a key gathering of historical wealth accumulated over the ages.
The ancient city of Zeugma, of which the museum is named for, had houses overlooking the Euphrates River occupied by merchants, leaders and noblemen. Artists used colored stones extracted from the river to decorate the floors of these villas with distinctive mosaic artwork, depicting mythological themes with unique geometric shapes.
An example of this is an ancient floor belonging to a swimming pool or dining hall recovered from an area now beneath the Birecik Dam, depicting the ancient Greek Gods, and now safely preserved at the Zeugma Mosaic Museum.
Another remarkable attraction is the Gaziantep Castle, atop a hill in the center of the city, dating back to the copper age 6,000 years ago. Unfortunately, the devastating earthquake on February 6 has forced its closure as it undergoes restoration.
Al-Masry Al-Youm also visited the Kanderelli Church, built in 1860 and reopened in 1900, featuring a design similar to the Church of St. Francis in Rome.
Gaziantep features many unique examples of architecture built on steep cliffs, and the world's largest underground temple dedicated to the mysterious ancient religion of Mithraism.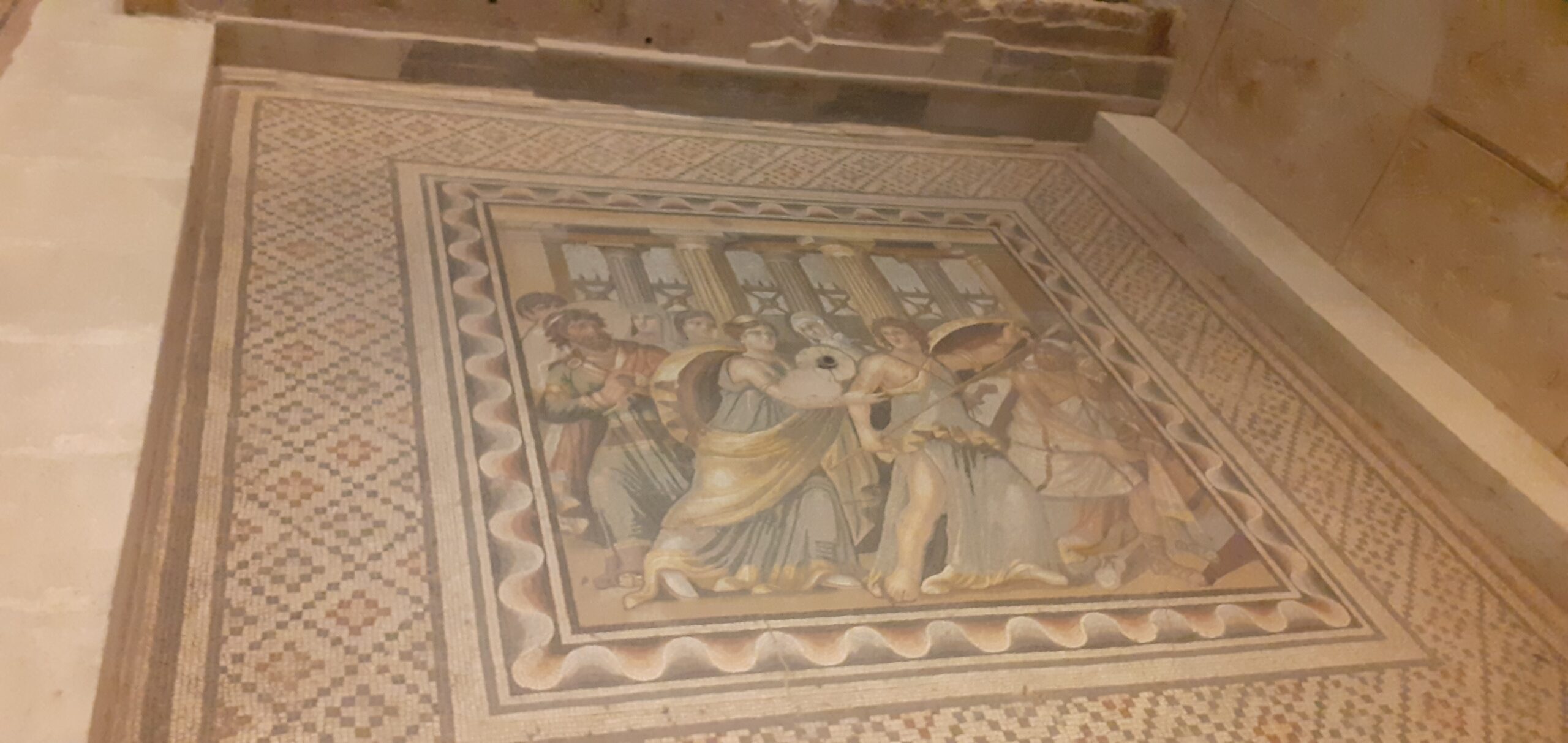 Healing relations between Turkey and Egypt revitalize tourism
The healing of frayed relations between Cairo and Ankara has seen praise by Turkish citizens, who noted that the resumption of bilateral cooperation will greatly contribute to revitalizing the national economy of both countries.
Tourist guide Nilufer Bekic told Al-Masry Al-Youm that the nature of relations between Egypt and Turkey is unlike any other.
They share great economic and cultural ties, Bekic said, alongside intermarriages.
She noted that following the resumption of relations, many tourist groups have begun to flow into both countries.
Bekic explained that many younger Turkish tourists are eager to visit Sharm El-Sheikh and Hurghada for diving, swimming, and desert safaris, while older tourists maintain a keen in interest in Egypt's historical areas such as the pyramids, the Sphinx and its many museums, in addition to visiting Luxor and Aswan.
Egyptian tourists, meanwhile, have drawn their sights to Turkey's forested natural areas and its historic locations, such as Khan al-Khalili.
Teacher Emre Akay said that healthier bonds between Turkey and Egypt benefits the overall stability of the Middle East and thus, the world. Both nations share common ties and history, he said, and manage to maintain a promising economy even in the face of global challenges.
He noted that better developing bilateral relations will help pump more mutual investments, which will benefit the national economy of the two countries.
It will also provide thousands of job opportunities for youth in both countries, Akay said, adding that the people of the two nations have been awaiting their governments to resume relations and reappoint their ambassadors.
An Egyptian working in Turkey's tourism sector, Mahmoud Salah al-Din Hamed, said that both countries boast rich resources.
Reviving bilateral relations will therefore serve as a boon for both countries, and help their economies recover especially through tourism, which generates income in hard currency.
He called to open the way in Egypt to establish more tourism companies, given the large market Egypt shares within the tourism field.
And the whole world, including Turkey, is eagerly awaiting the opening of the Grand Egyptian Museum, Hamed said, thus bringing with it an urgent need to create even more tourism companies.
He noted that many younger Egyptians have a desire to establish tourism companies that aren't limited to accommodating the Hajj and Umrah seasons, and they have the experience to market Egypt's wealth and treasures  through global exhibitions.