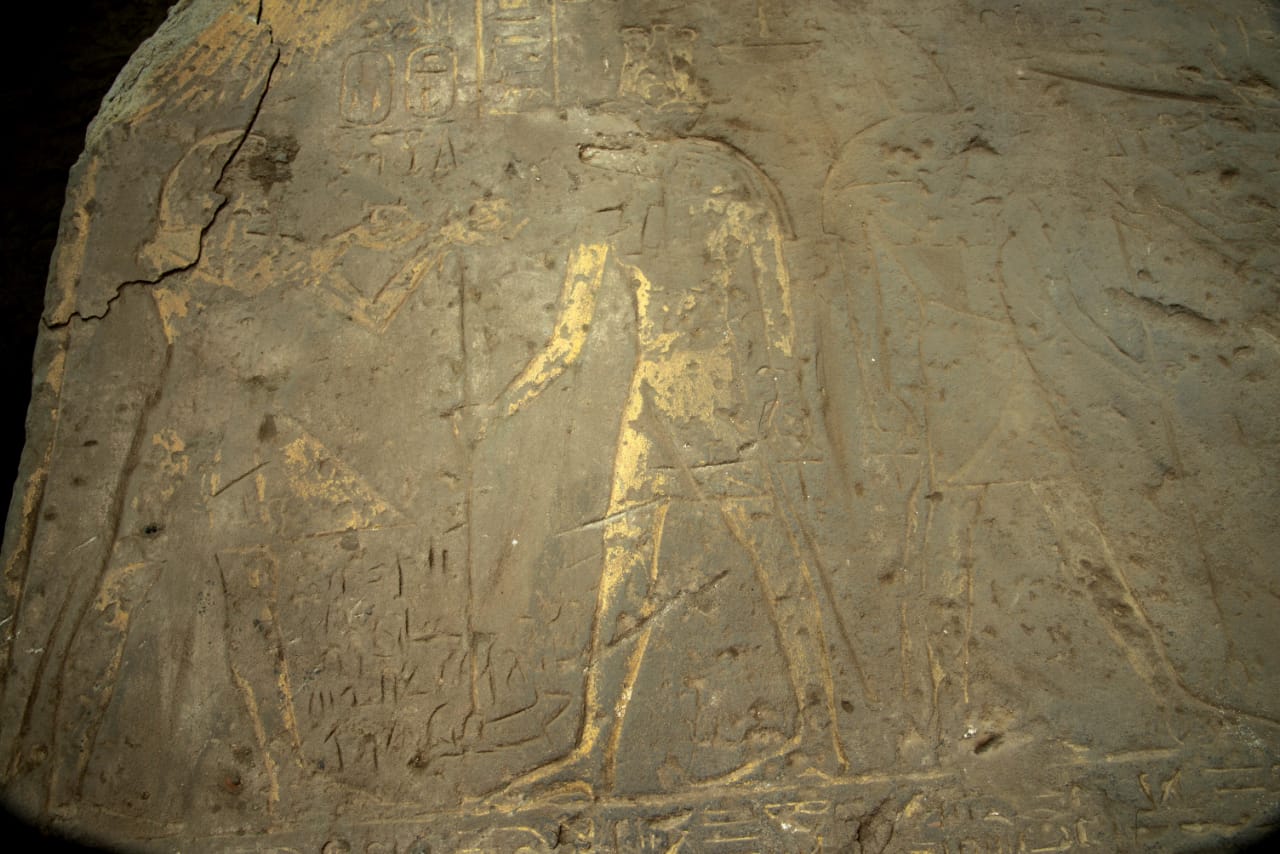 Supreme Council of Antiquities announced on Monday that Egyptian archeologists have discovered two engraved standstone tablets during excavation work at the temple of Kom Ombo in Aswan.
The tablets belong to the second king of the 19th dynasty King Seti I and King Ptolemy IV.
The council's General-Secretary Mostafa Waziri clarified that the first tablet is 2.30 meters in height and 1 meter wide, with a thickness of 30 cm. It was found broken, divided into two parts though the inscriptions and writings were in good condition.
The archeologists found the second tablet broken into several parts, renovated by the restoration team of the Antiquities Ministry. The tablet's 3.25 meters in height, 1.15 meters wide and 30 cm in thickness, Waziri said. 
According to officials at the Ministry of Antiquities, the first tablet depicts King Seti I standing in front of the great god Horus and goddess Sobek; a winged sun tops the scene, symbolizing protection.
Below this scene is a text that consists of 26 lines written with a hieroglyphic language, in which the name of King Horemheb is mentioned several times.
The sources added that the top part of the second  tablet shows King Ptolemy IV standing, holding a stick's end in the form of Horus while behind him stands his wife Arsinoe III, in front of the the triad of the temple.
The winged sun also tops the scene above them, while 28 lines of text are below.