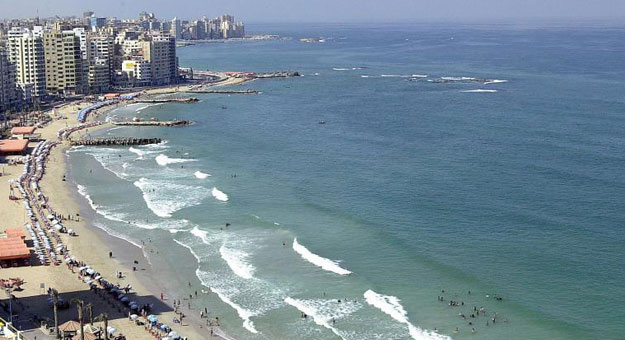 A drop in Egypt's temperatures is expected in the coming days, lower than normal during this time of the year, according to a member of the media center at the Egyptian Meteorological Authority Manar Ghanem.

The maximum degree will record 34C in Cairo, she said, adding that humidity will remain high throughout August.

A slight decrease in weather temperature will be felt starting Monday, after a noticeable rise in temperatures on Sunday, as the maximum temperature in Cairo reached 40C in the shade and the tangible temperature was 44C, she added.
Ghanem added, in a telephone interview with the "Good Morning Egypt" program that the maximum temperature in Greater Cairo in the shade will reach about 37C on Monday, amid high humidity levels which makes the tangible temperature 40C.
The weather will remain very hot during the day over Greater Cairo, Lower Egypt, northern and southern Upper Egypt, and South Sinai, she said, adding that it will also remain hot and humid on the northern coasts during the daytime.
A decrease in temperature is expected at night, especially in the late night hours until the early morning, as there will be relatively active winds reducing the humidity.
Light rainfall and sometimes thunderstorms, which are caused by the high pressure tropical belt, will continue in the far south of the country, including Halayeb, Shalateen, Aswan, and the New Valley Governorate.