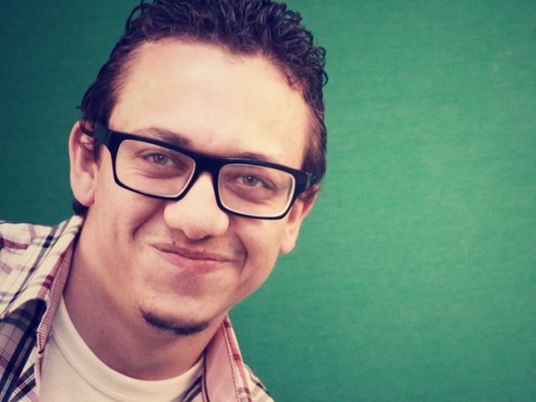 Popular online cartoonist Islam Gawish commented Tuesday about his arrest on Facebook, saying that the incident would not affect his art or the themes he tackles in his drawings.
Gawish added in an interview with host Magdy al-Gallad in his program Lazem Nefham on CBC Extra channel that he was not affected by the incident or headed to the Cairo International Book Fair following his release.
The gap between young people and the state caused youth to lose hope, said Gawish. He called on the state to try and understand young people's ideas and different political affiliations to avoid youth's migration to other countries.
A large segment of young people wish to travel outside the country, said Gawish, stressing that his drawings related to the issue of migration from Egypt were appealing and well-received among fans.
Gawish was arrested and remanded in custody on Sunday, with officials saying it was because he ran an unlicesnced website and fans claiming it is because his political cartoons were critical of President Abdel Fattah al-Sisi.
President Abdel Fattah al-Sisi commented Monday on the arrest of Gawish by saying that he is not upset with the cartoonist.
During a phone call with privately-owned Al-Youm channel on Monday, Sisi said, "I swear I don't get upset with anyone. There's nothing called 'consensus on someone'. I swear I'm not upset with Gawish or any other individual."
In a phone call with privately-owned ON TV channel, Gawish said, "I don't know why I was arrested. It seemed that they wanted to arrest someone else and I was taken by mistake. I was not the one meant to be arrested."
He added that "my treatment was good. No one in the prosecution or the police station ill-treated me. I would like to thank whoever supported me."
Gawish said he is not against anyone, but he mocks mistakes through his right in freedom of expression.

Edited translation from Al-Masry Al-Youm