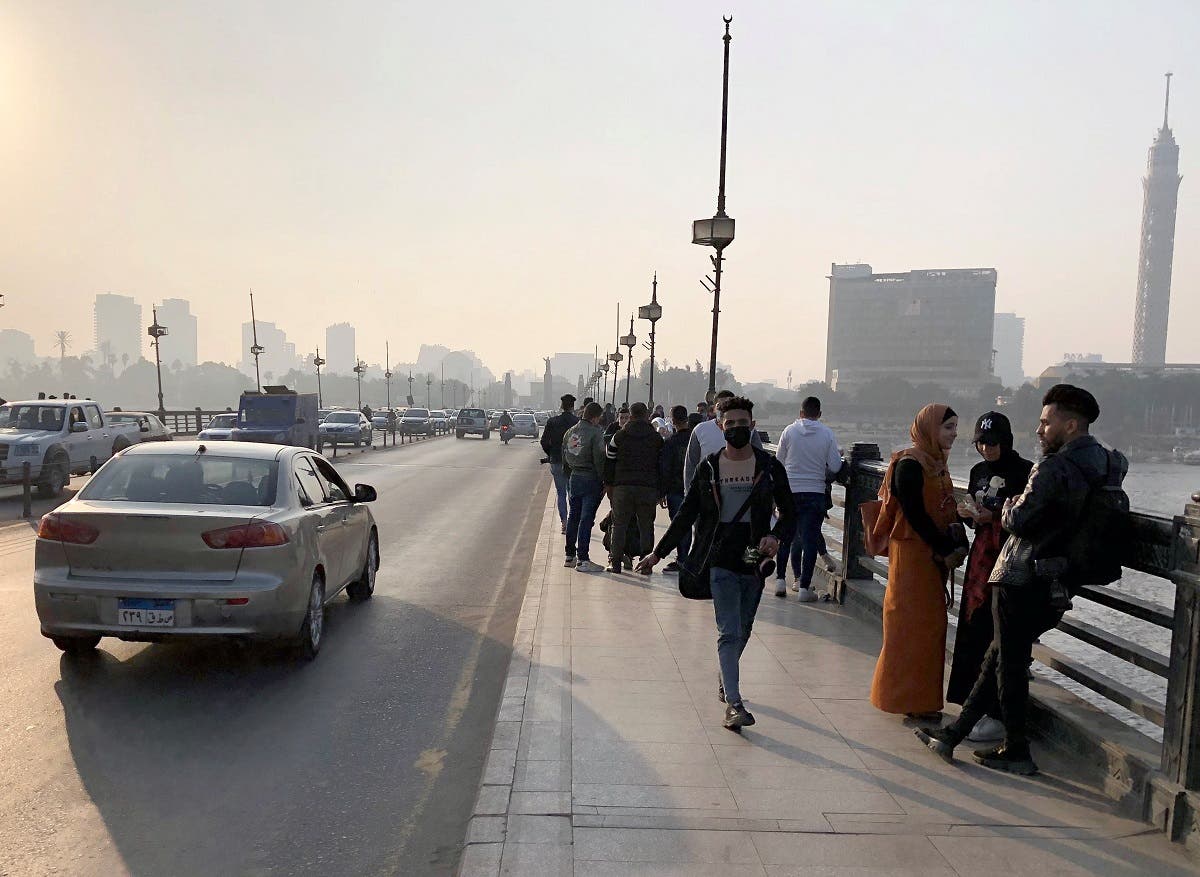 Egypt's Presidential Adviser for Health Affairs Mohamed Awad Tageldin implored that all citizens comply with precautionary measures against the coronavirus so that the government would not have to resort to lockdowns, as the country faces rising infection rates during its third wave.
"The more the numbers increase, the greater the suffering," he warned.
During a Wednesday phone interview with the "Good Morning Egypt" state TV show, Tageldin said that the coronavirus's main method of spread through infection has not changed.
He stressed "the need for caution, because not every patient infected with COVID-19 suffers and shows symptoms, as some believe that they have a normal cold. Attention must be paid to preventive and precautionary measures, because they are number one before anything".
Tageldin revealed that the government is eager on striking a delicate balance between handling the epidemiological situation, maintaining the economy and preserving the health of citizens.
He said that the Crisis Management Committee is in permanent session day and night, and if new measures are needed, it will be taken immediately.
The best measure against the coronavirus is prevention, he added, as even those who have recovered from the virus may continue to suffer lingering effects.
He assured that no financial problems will stand in the way of getting vaccinations.
Egypt's Health Ministry on Tuesday announced 1,003 new coronavirus cases, bringing the total up to 224,517.
The total number of COVID-19-related deaths has now reached 13,168 nationwide, after the ministry announced 61 deaths.
And 765 patients were discharged from quarantine at isolation hospitals, raising Egypt's total number of fully-recovered cases to 168,665.
Case numbers began creeping up in March and are back to second-wave peak levels. Egyptian officials have speculated that a third wave of the virus will hit during or after the month of Ramadan, which began on April 13.
Despite the ministry reporting a 75.5 percent increase in recovery rates, doctors and officials have warned the public to abide by coronavirus precautionary measures during the holy month, stating that social distancing is just as important as wearing a mask.
Egypt's vaccination campaign that began in January is still working to vaccinate medical staff, people over the age of 65, and those with chronic illnesses, but registration for the jab is open to all.
Egypt is currently using China's Sinopharm vaccine and the UK's AstraOxford vaccine. The Ministry of Health announced last week that it will soon begin producing Russia's Sputnik V and China's Sinovac vaccines at Vacsera.