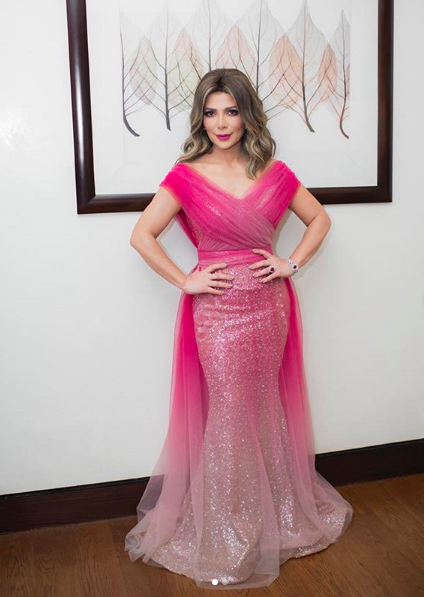 Syrian superstar Assala Nasri, also known as Assala, basked in the glow of her audience at Hilton Heliopolis Hotel in Cairo on Friday night, performing a plethora of her successful songs for a charity concert to raise funds supporting breast cancer research and treatment.
Wearing a maxi dress with tonal delicate glitter in pink by Lebanese fashion designer Nicolas Jebran, the singer expressed happiness to take part in this "humanitarian event", showing empathy to all cancer patients.
The Syrian artist also announced that her daughter Sham al-Zahabi, a dermatologist, is planning to provide medical support to 20 cancer patients, helping them get back on their feet during the long treatment journey.
All proceedings from the concert were donated towards the treatment of underprivileged breast cancer patients, and towards research carried out by BGICS, a scientific institution for patients with breast tumors – encouraging the audience to participate in charitable activities while raising awareness on one of the most common types of cancers among Egyptian women.   
Assala recently launched a new video clip named "Shamekh", which reached over three million views on her official YouTube channel.
In an interview with the "ET Bel-Araby" (ET in Arabic) TV show, she said that she anticipated that the new hit would be met with success by her fans, adding that she poured her feelings out in the singing performance to convey her intended message. 
Photo credit: Assala's official Instagram account.