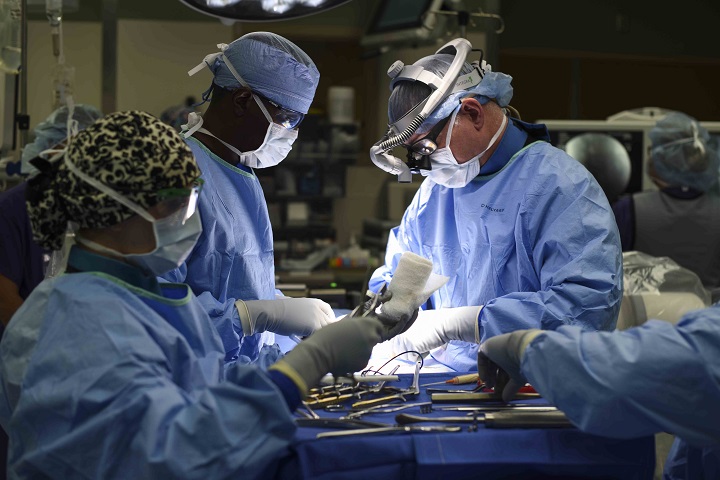 In a rare medical feat, the microscopic surgery unit at Assiut University hospital has succeeded in reattaching the arm of a 23-year-old man after he was involved in a tragic car accident, according to an announcement from President of Assiut University Tarek al-Gammal. 
The young man's left arm was completely amputated following the accident, but the dedication and expertise of the the university's distinguished doctors and professors during the five-hour surgery was critical in the groundbreaking success of the team in reattaching the patient's arm, RT Arabic news outlet reported. 
The patient is now in stable condition after undergoing a comprehensive follow-up over the past few weeks, head of the microscopic surgery unit Amr Al-Sayed said, adding that the unit's specialists are working to determine a course of treatment for him following the major replantation surgery, which aims to reattach and restore function to amputated limbs. 
The university hospital's microscopic surgery unit, the first of its kind in the Middle East, houses a group of surgeons specialized in this type of high-risk operation, Gammal added, enabling the unit to offer pioneering medical services and further strengthening the health care provided by Assiut's hospitals across Upper Egypt.
Assiut University currently owns eight hospitals, including its main hospital, a children's hospital, a women's hospital, and a nephrology hospital, among others.