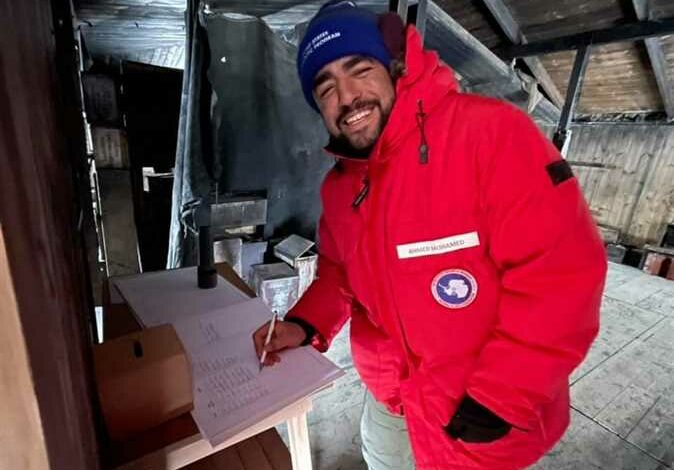 Egyptian engineer Ahmed Suleiman said he is engaged in a scientific expedition to research the origin of the universe by conducting an experiment in Antarctica, pointing out that the research team aims to find out how this universe was formed.
Suleiman is a researcher at the Missile Propulsion Laboratory at NASA. He is a graduate of the Faculty of Engineering in Shubra, and he had a dream of joining an international university.
During an interview via Zoom with the privately-owned channel TeN on Tuesday, Suleiman noted that he met the Egyptian scientist Ahmed Zewail for half an hour, and also met some scientists who received the Nobel Prize, and he benefited from them all.
Suleiman added that they transferred their experiment to the South Pole to monitor inflationary gravitational waves, explaining that they chose the South Pole as its nature suits the goal of their experiment.
He noted that the temperature in Antarctica was -90, and he stayed there for four months, he commented: "We used to feel that we were living in a time with no beginning or end, and the biological clock was uncontrolled."