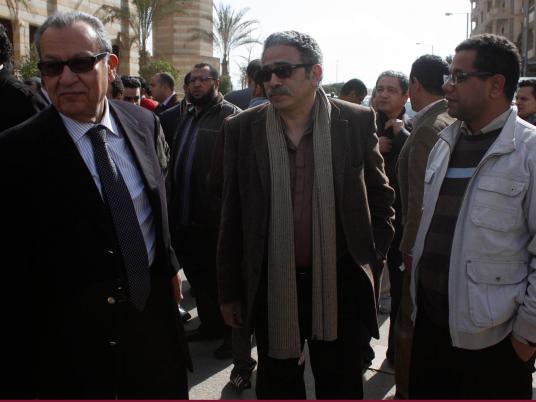 Police in the city of Abu Teeg in Assiut Governorate said Wednesday they thwarted an attempt to burn the city's police station and arrested seven people who threw Molotov cocktails at them.
"Security apparatuses of the Interior Ministry foiled an attempt by a student, a group of unemployed people and outlaws to burn the Abu Teeg Police Station. They were arrested while throwing Molotov cocktails on the station to burn it," the Interior Ministry wrote in a statement on its Facebook page.
Troops in charge of securing the police station arrested a 17-year-old student for allegedly throwing the Molotov cocktails. The group had 15 Molotov cocktails, and 32 others were found in the surrounding area, the ministry said.
The ministry identified the assailants as "thugs," not protesters.
The student admitted to attacking the station, along with the others, the ministry said.