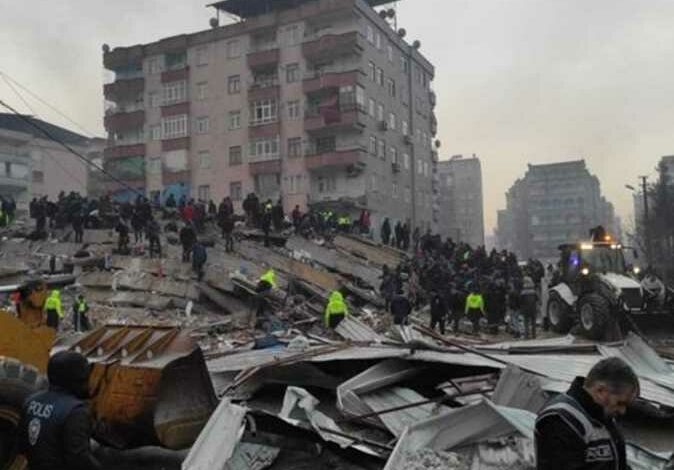 The dean of the Faculty of Earth Sciences at Beni Suef University Professor Ibrahim Abdel-Gaid said that the recent Turkey-Syria earthquake is the strongest that has occurred in the region in more than 30 years – since 1990.
He explained that the data issued by the National Research Institute of Astronomy and Geophysics (NRIAG) indicate that the earthquake measured 7.7 on the Richter scale.
During a phone interview with CBC satellite channel, Abdel-Gaid added that the earthquake had many aftershocks totaling over 100 – some aftershocks reached six degrees on the Richter scale, ranking at medium strength.
Many Egyptians felt the earthquake in the northern regions, especially the coastal areas and North Sinai, he noted.
He added that since January 25, Egypt has been subjected to seven or eight earthquakes, specifically in the northern Red Sea and eastern Mediterranean Sea.
These earthquakes were leading up to Monday's violent earthquake
He pointed out that all the earthquakes were preparations for the violent earthquake that occurred in Turkey on Monday, noting that the intensity of these tremors ranged from simple to moderate and not devastating.
Edited translation from Al-Masry Al-Youm