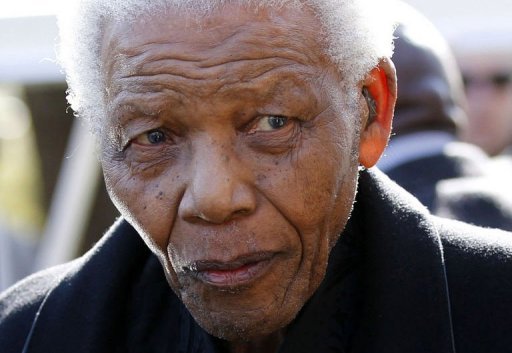 Former Malian President Alpha Oumar Konaré, who headed the African Union delegation recently sent to Egypt, has denied making any comparison between ousted President Mohamed Morsy and Nobel Peace Prize laureate and iconic South African leader, Nelson Mandela.
The delegation, which also includes former President of Botswana Festus Mogae and former Prime Minister of Djibouti Dalita Mohamed Dalita, held a press conference to conclude its week-long visit to Cairo.
During the press conference, Konaré said: "I was surprised after the meeting…with the Muslim Brotherhood to find a news story saying that I compared President Mohamed Morsy and Nelson Mandela. This is not true."
"A Muslim Brotherhood member who met with the delegation was the one who made this comparison," he added.
The AU delegation arrived in Cairo one week ago to assess developments on the ground following Morsy's overthrow. The organization had suspended Egypt's membership in the wake of the 3 July ouster, expressing reservations that it might have constituted a military coup.
Konaré said Sunday that "the stance of the African Union to suspend the activities of Egypt in the Union was not punitive, but procedural."
"After all the viewpoints we have heard, we see that there is a need to reconsider the decision in line with the reality of what has happened in Egypt," he added.
The purpose of the decision was not to exclude Egypt from Africa, Konaré explained.
Egypt, he said, has contributed a lot to Africa through its support for liberation movements, resistance against Zionism and combatting apartheid in South Africa.
Egypt is still contributing to democratic developments across Africa, the delegation chief claimed.
The former African leader said the delegation will submit its report to the AU Commission to review the earlier Peace and Security Council decision to suspend Egypt.
Edited translation from Al-Masry Al-Youm