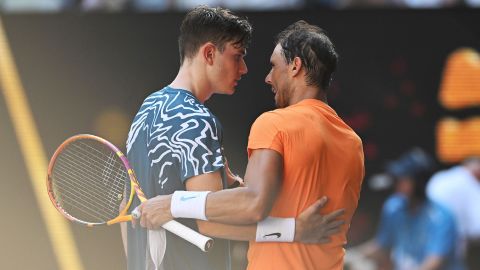 Tennis Australia announced on Tuesday that fans will no longer be allowed to bring the Russian or the Belarusian flag to the site of the Australian Open.
The decision comes after Ukraine's ambassador to Australia "strongly condemn[ed]" the Russian flag being displayed in the stands at the grand slam.
Tennis Australia wrote in its statement:
"Flags from Russia and Belarus are banned onsite at the Australian Open.
"Our initial policy was that fans could bring them in but could not use them to cause disruption. Yesterday we had an incident where a flag was placed courtside.
"The ban is effective immediately. We will continue to work with the players and our fans to ensure the best possible environment to enjoy the tennis."
The flag was seen during the first-round match between Ukraine's Kateryna Baindl and Russia's Kamilla Rakhimova in Melbourne.