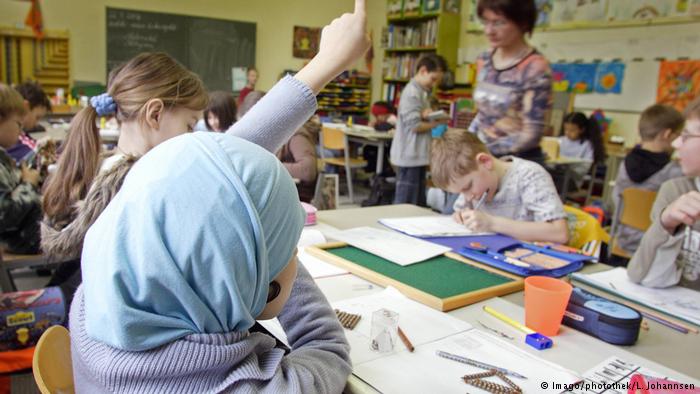 The right-wing government wants to ban girls in kindergarten and primary schools from wearing headscarves. It's unclear how many children will be affected as most Muslim girls only start wearing the hijab from puberty.
Austria's right-wing government said on Wednesday it would seek to prohibit girls from wearing headscarves in nurseries and elementary schools.
The Austria Press Agency reported that Chancellor Sebastian Kurz's center-right coalition hopes to draw up its "child protection law" by the summer.
"The veiling of small children should definitely have no place in our country," Kurz told reporters after a cabinet meeting.