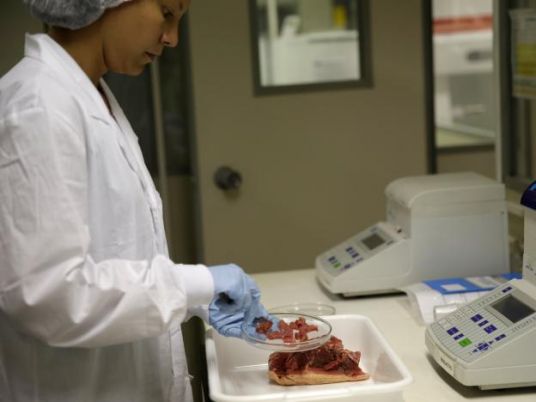 High-level government sources said Tuesday that control authorities have launched extensive investigations into a number of ministries involved in overseeing the import of meat from abroad, in particular meat shipments from Brazil. There will be a review of the procedures and requirements for imported shipments that entered Egypt in the past two years.
The sources added that the control authorities requested full specifications about the role of the bodies involved in overseeing the import and circulation of meat locally, as well as about the rules that are in force under the supervision of the tripartite committee supervising imports: Quarantine, the Health Ministry, and the General Organization for Import and Export Control.
The control authorities requested information regarding the total quantities of meat imports from Brazil and the quality of red meat and poultry. The sources said this is in addition to reviewing the procedures of slaughterhouses, the role of the Islamic Center in overseeing the slaughter procedures and the circulation of animal products.
The control authorities will also review the laws governing the import and circulation of meat, and the legal gaps that may allow the entry of shipments that do not match up to Egyptian specifications.
The investigations will include the identification of ministries and authorities that failed to protect public health, and the inclusion of any other bodies if proven to be involved in importing shipments that violate Egyptian standards.
Earlier this week, the Brazilian authorities suspended 33 government officials from work in a wide-scale crackdown on charges of selling rotten processed meat and poultry.
Three meat plants were also closed on the same charges, and 18 other factories that export products to Egypt have been placed under supervision. Brazilian authorities launched raids in six states on Saturday, after a two-year investigation.
Investigators said a number of managers for processed meat and poultry companies bribed inspectors and politicians in order to obtain government permits for their products. According to investigations, 300 companies are committing irregularities including JBS, the largest exporter of beef in the world, and BRF, the largest exporter of processed poultry in the world. The JBS marketing manager is an Egyptian.