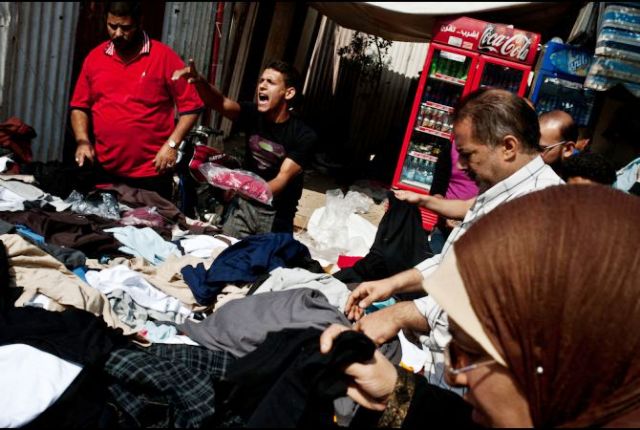 Cairo police and local authorities launched a crackdown on street vendors at the Ataba and al-Mosky markets, following orders from Cairo Governor Khaled Abdelaal to prevent overcrowding in local markets to help curb the coronavirus outbreak.
The governor urged citizens and shop owners in the two areas abide by overnight shop closures beginning at seven pm, as a matter of public health.
He stressed that several legal penalties awaited anyone who would violate the decision, and called on citizens to remain at home past seven pm.
Al-Masry Al-Youm published a report on Monday regarding the continued overcrowding of street vendors in Ataba and al-Mousky despite health warnings.
At the Darb al-Barbara market, famous for lighting, chandeliers and decoration supplies, Al-Masry Al-Youm met a number of traders who said that they were compelled to work as it was their only source of livelihood.
One vendor, Ibrahim, pledged that they were committed to closing at seven pm.
And despite the closure of wedding halls and postponed weddings, citizens continued to order in bridal supplies and accessories from the Darb al-Barabra and al-Ghouriya markets.
The owner of a Ghouriya textile store, Ali Mahmoud, said that while he was eager to sterilize his shop daily after work finished it would be difficult to close the shop while continuing to pay his workers.
"Weddings have been suspended, but customers still order in hopes that this corona thing would not persist for long, or to take advantage of discounts that some traders have resorted to," he added.
Egypt announced on Monday 39 new coronavirus cases and five additional deaths, bringing the total number of cases confirmed so far in the country to 366.
19 people have died from the virus in Egypt.
Edited translation from Al-Masry Al-Youm