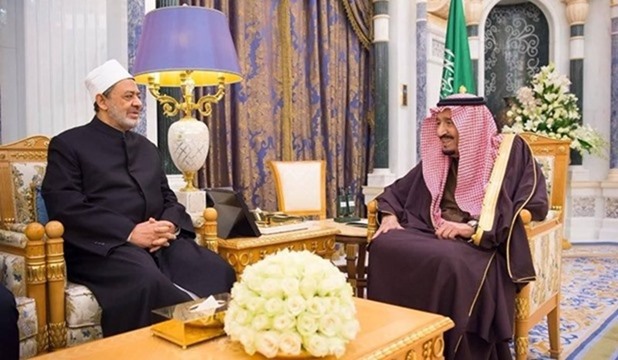 Al Azhar Grand Imam Ahmed al-Tayyeb has congratulated Saudi King Salman bin Abdulaziz Al Saud and Crown Prince Prince Mohammed bin Salman bin Abdulaziz on successfully organizing the Hajj season this year.
In a statement, the Grand Imam greatly appreciated the Kingdom's major role in providing all amenities for pilgrims to perform the Hajj rituals in safety and peace.
Tayyeb thanked the Saudi leadership and government for the great efforts exerted to host the pilgrims this year through applying an integrated security and health system.
He also lauded the Saudi Ministry of Islamic Affairs' efforts to guide pilgrims so that they could perform the Hajj rituals in a smooth and easy manner.