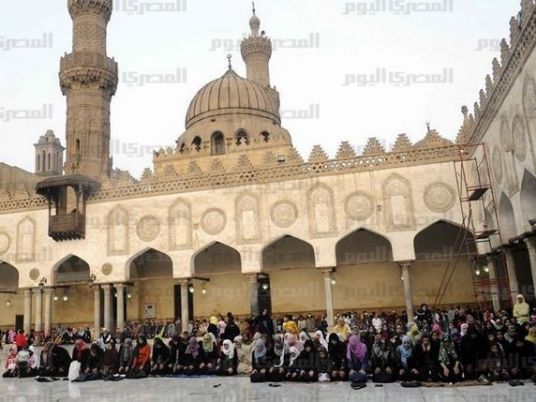 Azhar, the world's foremost Sunni Islam institution, denied that any of their Uyghur students has been arrested on the university campus, or at any of Azhar's fellow institutions.
Azhar said in a statement that it is following all news reports and social media in this regard alongside concerned authorities.
The statement said that what has been broadcasted about the numbers of detainees by some websites and channels are not at all accurate.
It added that Al-Jazeera's false rumors and malicious news about the arrest of more than 500 students from Azhar is slander, deception and distortion intended by the channel to abuse Egypt and Azhar.
The statement affirmed the right of concerned parties, to check the legal situation of residents from different nationalities in Egyptian territories and that they do not represent any danger to the national security of the country, nor are they involved in crimes inside or outside the country. It added that such measures are continuous and periodical.
The relevant authorities have also confirmed, according to the statement, that they are examining the situation of any suspect whose case is being investigated and that legal procedures are being followed.
Egypt authorities have reportedly arrested at least 62 Uyghurs living in Egypt without informing them of the grounds for their detention, and have denied them access to lawyers and their families.
Human Rights Watch said that China has, in recent months, demanded the return of Uyghur students living abroad as it cracks down on the Muslim minority, accusing the community of "separatism" and "religious extremism."
The rights group has called on Egyptian authorities to stop arresting Uyghurs and deporting them to China.
Edited translation from Al-Masry Al-Youm